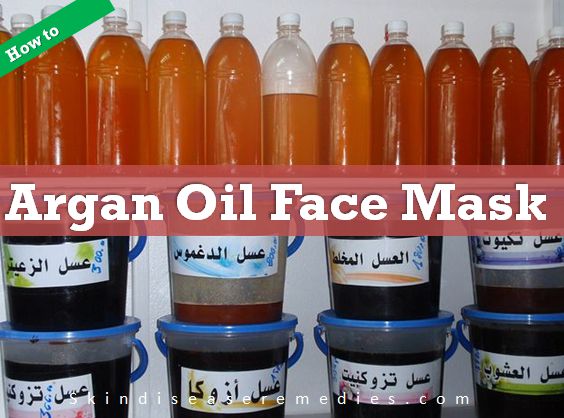 Argan oil extracted from nuts of argan tree has restorative properties in it. Topical application of argan oil thwarts free radicals and stimulates smooth and toned skin. Prevailing concern of celebrities and commoners is to obtain toned skin. Yes, many skin creams are included in the local store aisle, but still they fail at some level.
Vitamin C and saponins in argan oil helps achieve hydrated skin and antioxidant properties in it helps restore skin elasticity and reduce wrinkles.
To reap innate benefits of argan oil directly apply few oil drops over skin or mix with a homemade face mask.
Also read: Natural face packs to fight wrinkles
DIY 1 – Argan Oil Face Mask for Skin Lightening
Things you'll need
Argan oil – 3 tbsp
Greek yogurt – 4 tbsp
Lemon juice – 1 tbsp
Honey – 1 tbsp
Making of Argan oil face mask
For immaculate skin, follow below recipe.
Squeeze fresh lemon and collect juice into a bowl.
Add 4 tbsp of yogurt to lemon juice. Next, add honey and argan in specified quantities.
Mix it thoroughly.
Now apply the liquid gold face mask on prewashed face in circular motion.
Rinse it off with warm water after 15-20 minutes.
People who want to avoid lemon juice can try potato juice.
Also read: How to apply a face mask
Tip: Cleanse before applying a face mask, and after face mask you can apply moisturizing cream if you've sensitive skin.
DIY 2 – Argan Oil Face Mask for Rejuvenating
Many of us enjoy rejuvenating face mask as they enhance skin temperature, promote cell metabolic rate and remove dead cells. Argan oil comes in handy as a great rejuvenating facial mask. Additionally it open up pores and confront bacteria. Tocopherols (vitamin E) in argan oil have proven to have antioxidant and anti-inflammatory properties which boost healthy skin.
Also read: How to rejuvenate skin
Things you'll need
Procedure
Whisk egg white thoroughly (use egg separator to remove egg yolk) and add milk.
After beating it well add coarsely gridded rock salt and argan oil.
Stir well.
Refrigerate it, meanwhile cleanse your face and expose to steam to open skin pores.
Now massage argan oil face mask in circular motion.
Let it sit for about 15 minutes, and then wash with warm after.
Optionally you can apply legitimate moisturizer.
Argan oil face mask penetrates into epidermis and enhances its elasticity.
Tip: Most face mask dry after few minutes; rinse them off with water as soon as they dry.
If you're little adventurous like us, try making your argan oil face mask and share with us in comments. If it's worthy we will append your recipe in this post.