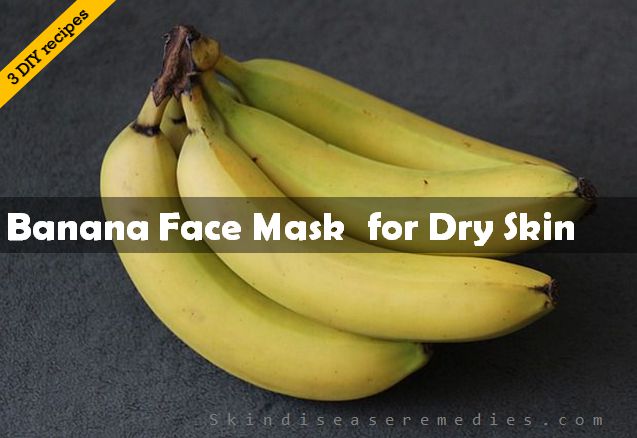 Banana, the curved yellow fruit is a favorite for everyone. Apart from being sweet and creamy, it's a good source of vitamins, minerals and fiber. Besides dispensing numerous health benefits when consumed, banana face mask can hydrate your skin when applied topically.
Though you've been using surfeit chemical creams to keep your skin hydrated, this homemade banana face mask will awake natural beauty in you. Packed with vitamin C, B6, copper, fiber and manganese, this creamy fruit is available throughout the year. These vitamins tighten your skin; moisturize dry skin and fades wrinkles and fine lines when applied topically. Dead skin cells accumulated over skin gets exfoliated with banana face mask. (List of homemade exfoliators.)
Benefits of Banana Face Mask skin: Topical application turns your rough skin to much smoother one. Vitamins in it soothe dry spots, remove blemishes and propel toned skin. Vitamin E helps to remove wrinkles and fine lines. Below listed are few recipes to try.
Also read: Home remedies to treat dry skin
Homemade Banana Face Packs
With banana you can add other essential oils or natural moisturizers to spice it up. Below is few transformation of it.
DIY – 1 Banana Face Mask
Things you'll need
Ripe banana – 1
Honey – 1 tbsp
Olive oil – 1 tbsp
Procedure
After taking its peel, place ripe banana in a bowl.
Mush it with spoon.
Add 1 tbsp of honey and olive oil.
Mix the solution thoroughly and apply it on prewashed face.
Rinse it off after 20 minutes.
Key to wrinkle free skin with this face pack is diligence and patience.
Humectant in honey penetrated into skin and leaves your skin moisturized.
Whereas anti-oxidant properties in banana and olive oil helps to restrain bacterial infection.
Also olive oil controls sebum production, this can be used to treat acne.
Also read: Honey and cinnamon face mask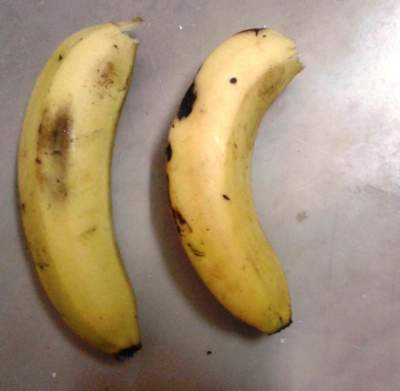 DIY – 2 Banana and Butter Face Mask
Things you'll need
Ripe banana – 1
White butter – 2 tbsp
Procedure
Mash the peeled banana into a bowl.
Add whipped butter to mashed banana.
Apply this moisturizing cream on your face.
Instead of butter you can use fully fat milk. It soothes dry skin.
Also read: DIY Cucumber Face Mask
DIY – 3 Banana and Oatmeal Face Mask
Things you'll need
Banana – 1
Honey – 1tbsp
Egg – 1
Oatmeal – 1/2 mug
Procedure
Mash half banana into a bowl.
Add all ingredients to mashed banana and mix it thoroughly.
Apply it all over the face and rinse it off after 20 minutes.
Polysaccharide in oats makes it an effective remedy to treat dry skin. With this face mask you can keep itching at bay.
Must read: Benefits of honey for skin
Other Banana Face Mask Recipes
Just in the same way listed above you can add other home available ingredients like avocado, yogurt, milk and lemon (for dark spots).
You can treat acne with Banana Face Mask for Acne.
Things you'll need
Procedure
Initially cleanse your face, using natural cleanser.
Pat your skin dry.
Parallely ask your partner to mix above ingredients in a bowl.
Now apply it on prewashed face, leave for about 20 minutes and wash with cold water.
Wait wait! Even Banana Peel Can Treat Acne!