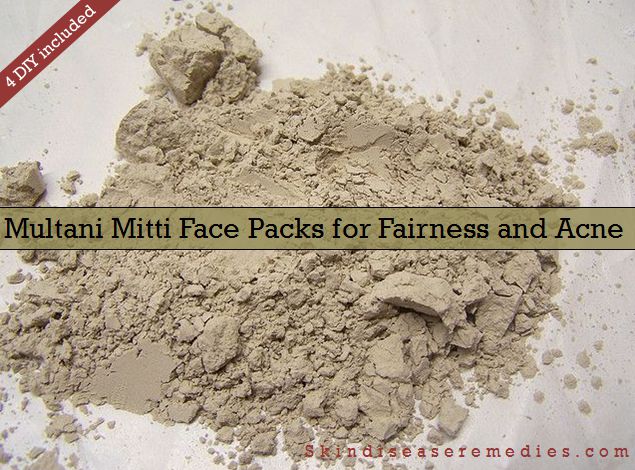 While the western world trying pricey cosmetic products to get toned skin, Indians here try this inexpensive yet effective natural remedy as facial. Multani mitti also known as Fuller's earth is a clay material which is used to absorb oil, animal waste and grease.
As it's filled with essential properties and magnesium chlorine, cosmetic industries choose to include this natural mud to their arsenal of beauty products. The excellent absorbing property of multani mitti face pack helps to cleanse dirt, dead skin cells and bacteria accumulated over skin.
Depressed with acne or oily skin? Apply this natural homemade multani mitti face pack for glowing skin.
Note: If you've dry skin, mix rose water to multani mitti.
Before trying this inexpensive remedy, let's write few more points.
What is Multani Mitti?
It believed that the name Multani mitti came from the place Multan in Pakistan. Mitti means mud and multani from Multan. Western world is not aware of this natural face pack remedy; however it's identified as Fuller's Earth. Because of its cleansing and astringent properties, it's used for skin and hair care.
Almost all beauty stores in India and Pakistan has multani mitti in their aisle.
Also read: Making Cucumber face mask
How to Apply Multani Mitti on Face
You can get multani mitti from local store or through online. Add water to it and apply it on your face, then rinse it off. However you can also try adding other home available remedies, below mentioned are few face mask recipes.
1. Multani Mitti Face Pack for Fairness
Things you'll need
Multani mitti
Tomato juice
Sandalwood powder
Turmeric powder
Mix all these ingredients in required quantities and apply on your prewashed face. Leave it for 10 minutes then rinse it off.
Related: Honey and Cinnamon face mask
2. Multani Mitti Face Pack for Dry Skin
Things you'll need
If you've dry skin either avoid it or mix rose water as moisturizer, as it dries out your skin.
Relates: Banana face mask for face
3. Multani Mitti Face Pack for Pimples
Things you'll need
Mix above ingredients in required quantity and apply it on your face. Rinse it off after 30 minutes. Avoid adding excess lemon juice, few drops are enough. Regular application will fade scars and relieve from wrinkles and fine lines.
4. Multani Mitti Face Pack for Oily Skin
Excess oil is the main cause behind acne or pimples and other skin disease, naturally multani mitti is a great remedy to absorb oil from skin, thus saves you from these chronic skin diseases.
Apart from these ingredients you can also add honey, mashed cucumber, curd, egg white and neem powder.
Did you ever use multani mitti face pack at home? Share your favorite ingredient here.