Dry skin is a common skin condition which can be cured in a week by applying a moisturizer.
Dry skin irritates your skin which stimulates itching and it's almost impossible to refrain yourself from scratching though don't recommended doing so. Scratching dry skin leaves rough, red and dry patches on skin which will again lead to itching causing severe skin problems.
If dry itchy skin goes away within a week after applying moisturizing cream and hydrating from the inside by taking few energy drinks, then there is nothing to worry. But in case if you still see dry itchy patches on skin then you need to worry a bit, as this can be a chronic skin disease. Rush to your doctor as soon as you identify that itching is not normal.
It can be eczema or psoriasis; both are chronic diseases (last for long time). Unfortunately causes of eczema or psoriasis stays unknown till now. Anyway, scientist after a study, came to know that hereditary is one among the cause of eczema (NHS). This (eczema) is serious skin disease which is affecting about 9% to 30% of US population. Like eczema, psoriasis causes itchy skin with dead cells accumulated on upper layer forming dry patches.
If you've dry itchy skin patches on any part of your body for longer period then it can be eczema (Atopic eczema) or psoriasis.
We recommend visiting dermatologist for a definitive diagnosis.
Recommend articles:
How to know if you've a chronic skin disease?
Symptoms are simple and easy to recognize. You see your skin dries out and dry skin normally causes itching. It is irresistible to stop scratching and scratching leaves your skin with red or dry skin patches.
One of the main symptoms is, even after applying effective moisturizing cream itching continues.
If you see itchy dry skin more than 2 weeks then experts suggests visiting doctor for diagnosis.
Now that you know you've something more than normal itching don't ignore visit a dermatologist.
Can you get rid of itchy skin at home?
Not sure!
It depends on the level it affected you. With few home remedies itching or dry skin may disappear but it may come back again. Anyway, if you're looking for a quick home remedy then here it is:
Don't miss this: Dry skin brushing to get rid of Cellulite
Home remedies for itchy dry skin
Baking Soda Bath – Add one cup of baking soda to bath tub and soak for about 30 minutes. You can also mix one part of water and 3 parts of baking soda to apply on localized itching.
Oat meal – Mix oat meal in water and spread it on affected part which gives smoothing and cooling experience.
Essential oil- Natural oils has many advantages to your skin, it can help you get rid of itchiness. Add any essential oil to bathing tub or apply directly.
Applying Aloe Vera on itchy skin relives you from itchiness, as it moisturizes your skin. Use a cotton ball to apply.
Drink more water, to hydrate your body from the inside.
Humidify your room with a humidifier in winter.
Avoid soaps with fragrance, as ingredients in it stripes essential oils on skin which keeps skin moisture.
Dry skin is main cause of itching so take vitamin A, B and E enriched diet.
Avoid alcohol and smoking which dehydrates your body.
Apply moisturizing cream regularly.
There are literally many home remedies to treat dry skin and itching. Would you like to share any if you know?
Images showing Dry Skin Patches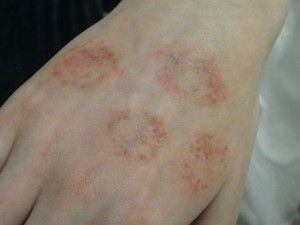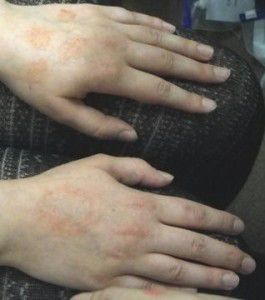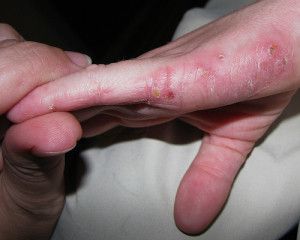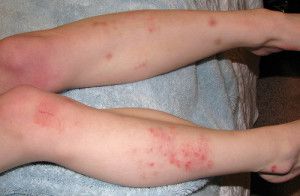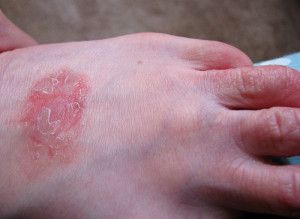 References
http://www.onegoodthingbyjillee.com/2012/11/21-home-remedies-for-dry-itchy-skin.html
http://www.webmd.com/skin-problems-and-treatments/eczema/understanding-eczema-symptoms
http://www.nhs.uk/Conditions/eczema-%28atopic%29/Pages/causes.aspx
http://health.howstuffworks.com/skin-care/information/skin-types/dry-skin2.htm