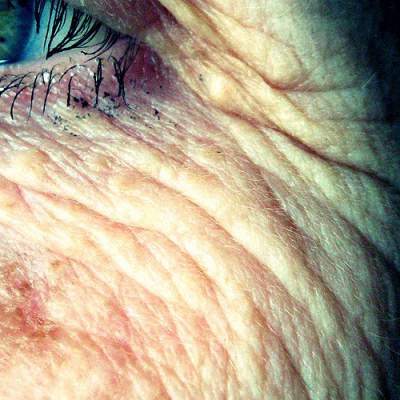 Wrinkles are a sign of wisdom. Not anymore. Though fine lines are part of aging and you can't stop them, we all try to minimize them. Fortunately, there some exceptional over-the-counter products like bio oil for wrinkles.
What Causes Wrinkles and Sagging Skin?
Not just aging, there are several factors for wrinkles. Sun exposure, weight loss, unhealthy diet, and aging are few prominent causes. Due to these factors, skin loses collagen and its elasticity resulting in wrinkles.
How Does Bio Oil Work on Wrinkles?
Though being an over the counter product, bio oil is packed with essential nutrients that can enhance collagen production and improve the overall functioning of the skin.
Vitamin A, E, lavender oil, calendula oil, rosemary oil and chamomile oil are incorporated in the product. Exceptional properties of these oils moisturize your skin and make the skin firm.
PurCellin Oil, in this product, is derived from ducks, which helps bio oil to easily penetrate deep into the skin.
Vitamin A exhibits anti-aging property, decrease melanin, exfoliates the skin and stimulate collagen production.
Antioxidant property of vitamin E thwarts free radicals that damage cell membrane.
Moisturizing properties residing in other essential oils hydrate your skin and avoid dryness.
Topical application of bio oil will improve blood circulation and shrink large skin pores.
Assorted nutrients help to lighten stretch marks, acne scars and eliminate dark spots.
Natural moisturizing properties lock the moisture over the skin and also balance natural oil over the skin.
Buy Bio Oil Here
How to Use Bio Oil for Wrinkles?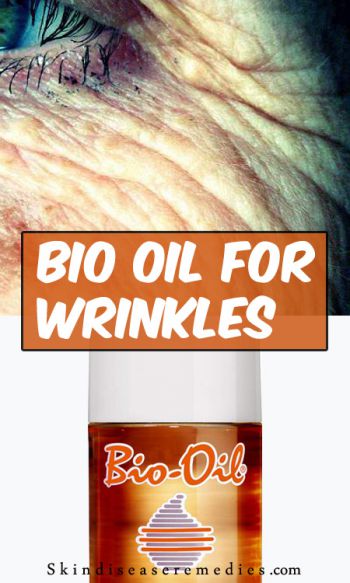 You can read the procedure over the product. As your skin is piled with dead cells and impurities, you must initially wipe them.
Cleanse the face with gram flour mask or rose water. Dip cotton ball in rose water and wipe the impurities.
Wash the face and pat dry using a soft
Take required amount of bio oil in your palm and smooth over face and around the neck.
Massage gently over stretch marks and scars.
After it to dry naturally and rinse it off.
Once the bio oil is absorbed into the skin, you can apply other moisturizers or sunscreen lotions to protect the skin from UV rays.
According to Mayoclinic.org moisturized skin appearance to have fewer wrinkles. Even if you don't have wrinkles, bio oil application will avoid premature wrinkles and improve your skin.
Note: Don't completely dependent bio oil to fade wrinkles. Prefer water-rich fruits and vegetables. Ingest vitamin rich food and drink enough water.
Save