Beauty of natural resources is, they come with lots of benefits for human and have less or no side-effects. Same goes for argan oil; this gold liquid of Morocco is extracted from nuts of argan tree. (Argan trees are found in Morocco)
Argan oil comes with bunch of natural antioxidants, vitamins, fatty acids and carotenoids. The antioxidant property of argan oil helps to cleanse the skin pores that are clogged by sebum and dead cells. These nutritional properties of argan oil grabbed attention from cosmetic industries and most of them are now including argan oil their cosmetic products for skin and hair.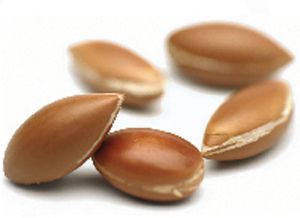 Traditionally unroasted argan oil is used to treat various skin diseases. We will be discussing about this later in this post.
Skin benefits of Argan Oil
1. Antioxidant
Antioxidant is a molecule which breaks chemical chain reaction that result in free radicals which damage skin cells. Vitamin E in Argan oil is primary antioxidant which helps skin in reducing acne inflammation and balances the skin moisture levels by controlling sebum production.
2. A Great Skin Moisturizer
Dry skin is the main cause of most skin diseases like itching, eczema and psoriasis. Essence of argan oil is a great skin moisturizer. Absence of cholesterol makes argan oil more effective than other natural moisturizers like olive oil and shea butter.
Wash the affected part with water and pat dry with smooth towel. Massage in circles with few drops of argan oil. For best result repeat it regularly.
3. Anti-aging property
Lack of hydrate makes skin lose its natural elasticity forming wrinkles; aging is the main cause of wrinkles. Applying argan oil topically helps rehydrate the skin and reduce wrinkles.
4. Controls Sebum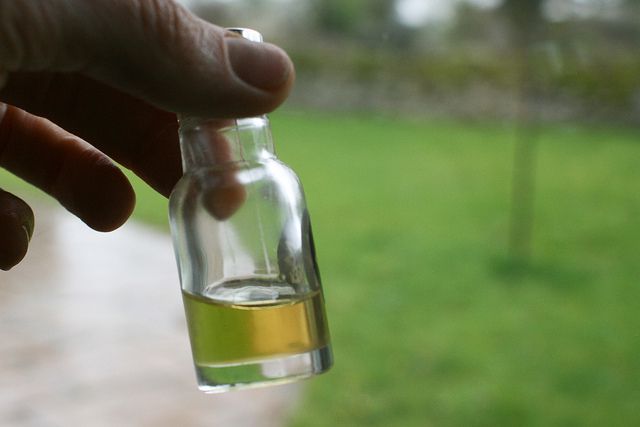 Acne causes when sebaceous glands releases excess sebum (oil), this oil along with dead skin cells gets clogged at pores blocking oxygen. Topical application of sebum as mentioned above helps to moisturize and control sebum level throughout the skin.
5. Reduce Stretch marks
Argan oil along with maintaining pH level helps to fight free radical that causes blocking of pores. Pregnant women can use argan oil to reduce their stretch marks.
6. Treating Acne with argan oil
Acne is not a single skin disease condition. Pimples, blackheads, whiteheads and cysts all fall under acne. Main causes of acne are:
Dead skin cells.
Excess sebum production which blocks skin pore not allowing oxygen.
And bacteria grow rapidly due to lack of oxygen.
Applying argan oil on pimples or acne flare-ups, balance sebum level on the skin and terminate chain reaction that causes free radicals.
Acne, which spoil your appearance act as a spoilsport even after treating by leaving scars on your face. Studies prove that daily application of argan oil make acne scars disappear.
Also read about 14 natural remedies to get rid of white patches
7. Essence of Argan oil for Eczema and Psoriasis
Dry skin is main triggers behind these chronic skin diseases (though main cause is still unknown). Psoriasis is a skin condition that causes sliver patches on skin, applying argan oil helps retain skin moisturizer and reduce psoriasis symptoms.
Likewise, eczema triggers with dry and unhealthy skin, antiseptic property in organic argan oil reduces itching and regain moisture.
8. Boost Immune System
Argan oil is made of 80% of fatty acid this makes it more resistant to oxidation. Oleic acid is effective in lowering cholesterol improves circulation and boost immune system.
Did you ever use argan oil to treat acne or any other skin disease? Please share in comments.