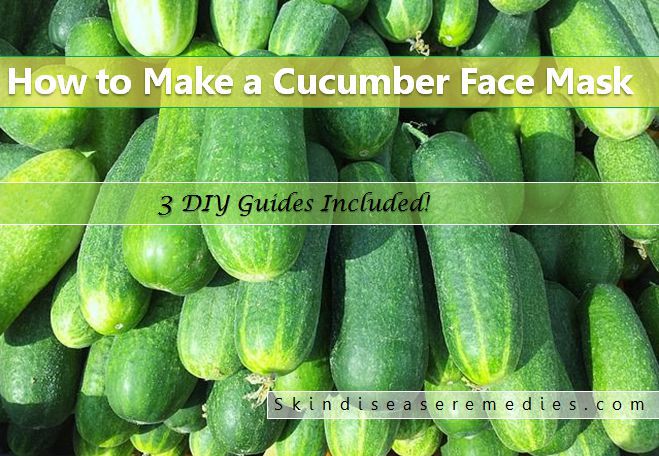 If you've a sunburn, skin allergy, dry skin or want to have a well toned skin, cucumber mask can soothe your skin. You can make this inexpensive face mask at home within minutes.
Cucumber belongs to melons family. Filled with anti-oxidant and anti-inflammatory properties, cucumber not only restrains external bacterial infection but also suppress toxins in the body.
Now without ado let's dwell into skin soothing cucumber face mask making steps.
Related post: Home remedies for dry skin
Homemade Cucumber Face Mask
Rich in vitamin K, C and B1 cucumber face mask can be created at home by putting your blender and peeler at work. Though this homemade spa can be refrigerated, we recommend to discarding old one if it has any odor.
Over the web there are different version of face mask, here we're going to share 3 most simple yet effective face mask recipes for you.
DIY Method – 1
[yumprint-recipe id='2′]
Also read: Salicylic Acid Peels at Home
DIY Method – 2
[yumprint-recipe id='3′]
Related post: Manuka Honey for Acne
DIY Method – 3
[yumprint-recipe id='4′]
Related post: Steps to Rejuvenate your skin
DIY Method – 4 (Cucumber Face Mask for Acne)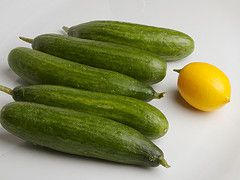 Antioxidant and vitamins like thiamine, riboflavin, nicatin, folic acids and calcium housed in cucumber combat with infection causing bacteria. Astringent and exfoliating property of cucumber face pack is the impeccable remedy to nourish your skin and cleanse skin pores.
Things you'll need
Cucumber – 1/2
Oats – 2 tbsp
Lemon juice – 1 tbsp
Manuka honey – 1 tbsp
Procedure
Peel cucumber skin and slice it into small pieces.
Put cucumber and oats in blender or mixer.
Add lemon and honey to half blended paste.
After blending it completely to form smooth paste, apply it over face and around the neck.
Leave it for 15 minutes and wipe with warm cloth or lukewarm water.
If you've sensitive skin, then avoid excess use of lemon juice. Here is excellent cucumber face mask recipes.
DIY – 5 (Cucumber Face Mask for Dry Skin & Glowing Skin)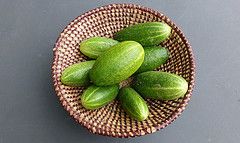 Normally dry skin is associated with itching and dry inevitable patches over different parts of the body. Unlike other skin types you must go through a different process to obtain glowing skin and it's not complex. You need to cleanse, tone and moisturize your skin regularly to enhance skin texture.
However, using cucumber facial you can effectively soothe dry skin. Don't worry about how to make cucumber face mask for glowing skin, it's easy to make even if you've never been to a spa.
Things you'll need
Cucumber – ½ (depends on your requirement)
Sugar – 1 tbsp
Procedure
Mash peeled cucumber and add 1 tbsp of sugar to it.
Refrigerate for few minutes.
Meanwhile wash your face or skin. After 10 minutes of refrigerating apply over face or dry skin.
Let the moisturizing agents in cucumber start its effect on skin, leave it for 15 minutes, then rinse it off with water.
Pat your skin dry using smooth cloth and apply jojoba oil or any other moisturizer. Regularly applying this face mask will make your skin glow.
Note: Don't forget to keep sliced cucumbers over your lids.
Cucumber is a great way to hydrate your body in hot summer. However, other nutrients in this vegetable owe to have them throughout the year. Do you like eat this incredibly beneficial vegetable or use it topically? If you use them topically then do share your cucumber face mask recipe in comments.