We pamper our face more than any part of the body because, face plays crucial role in making you look gorgeous and attractive. But unfortunately, your face is the most exposed part to impurities and pollutants.
You may think of those promising cosmetic cream ads, sorry they are incorporated with chemicals and processed innate ingredients. Alternatively, you can try natural remedies like marigold face pack at home. Good news is that you don't have to take an appointment with spa or cancel your office meetings. Spend time at home and you're ready to apply the mask on your sensitive skin.
Nutritional Profile of Marigold Flower
Known as genda in Hindi, marigold flower is commonly grown in garden for beauty, and in India Hindus use it for puja (worship). But, sadly only few are aware of its medicinal properties. Let's now check out extolling benefits of marigold flower.
Marigold petals can be used to heal wounds, injuries and minor burns. Its antibiotic property helps to heal various minor skin ailments.
Flavonoids housed in this flower exhibits antioxidant property and have ability to absorb harmful UV rays. It's also aids in healthy functioning of the skin. (1)
Anti-inflammatory property residing in marigold petals will reduce inflammation caused by acne, eczema, psoriasis and other allergic reactions.
Vitamin C in this flower makes it an effective face mask to get rid of aging wrinkles. It also exhibits antioxidant activity that can restrain free radicals.
Antibacterial agents packed in marigold helps to thwart acne and other infection causing bacteria.
Rub marigold petals over insect stings and soon you'll see the swelling disappears.
Also read: Calendula for Yeast Infection
DIY Marigold Face Mask for Oily Skin
You're going to love its aromatic smell. To make it more effective add other innate ingredients to it. In this case, for people with oily skin I'd recommend lemon, amla powder and curd.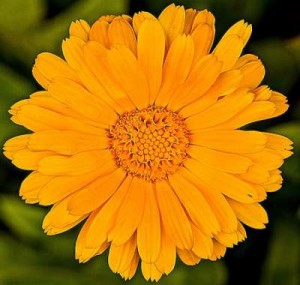 Antibacterial properties in lemon juice and marigold will restrain acne blemishes and astringent property in amla tightens the skin pores. Using this face mask you can control excess production of sebum.
Take fresh marigold petals and wash it before using.
Now mix few drops of lemon juice with amla powder (Indian gooseberry) or crush dry amla pieces.
Add marigold crushed petals and optionally add curd to get smooth paste like consistency.
Wash your face before applying this face mask. When the face mask dries naturally, then rinse it off with water.
Add this face mask recipe to your beauty regimen and limit the use of lemon if it makes your skin sensitive.
Marigold Face Pack for Dry Skin
Most skin ailments are triggered due to dry skin. When the natural oil guarding your skin wipes out due to external factors like chemicals soaps, creams or pollution, the skin becomes dry leading to various chronic skin infections.
Apart from applying natural ingredients over dry skin, you must also hydrate yourself from inside by drinking enough water and taking nutritional diet. Let's check out the face pack ingredients.
Marigold 10 -15 petals
Honey – 2 teaspoon
Milk cream – 1 teaspoon
Gram flour – 1/2 teaspoon
Initially, crush the washed marigold petals and add honey, milk cream and gram flour in above mentioned quantities. Honey is renowned for humectant property, mean it locks moisture over your skin and it also exhibits antibacterial properties that can kill bacteria and fungus.
Leave the face mask for about 15-20 minutes on the skin and then rinse it off.
Also read: How to use honey for stretch marks?
Marigold and Sandalwood Powder Face Mask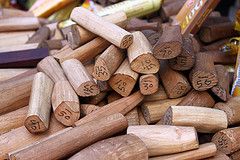 Sandalwood is another natural remedy to make your face glow and treat various skin diseases. It can remove dark spots, treat acne, relieve from itching, hyperpigmentation and soothes your skin.
Sandalwood powder – 1/2 teaspoon
Curd – 1/2 teaspoon
Marigold petals 10-15
Blend all ingredients to make paste like consistency. Apply this mask over prewashed face and leave it to dry naturally.
Related: Sandalwood oil for acne
Important points
Stop using marigold face mask if you experience allergic reaction over your skin.
Consult your physician if you're using any other steroids with marigold face mask over the face.
Internal consumption of marigold may affect menstrual cycle and interfere in the ability of getting pregnant.
Avoid putting marigold directly over open wounds, injuries. Mix it with other innate ingredients like mentioned above.