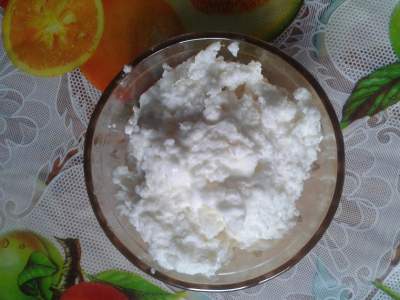 My grandmother used to give a full glass of milk with some malai or milk cream in it, which I used to chuck as I don't like it. But now its enticing nutrients changed my mind, serve me with a cup of milk cream with some sugar I promise to complete it.
If you're worried about gaining weight, then you can use milk cream on face to nourish your skin. Next time when you see malai in milk instead of throwing collect them in a bowl to use it as a face pack. Here goes milk cream face pack recipes.
1. Milk Cream and Turmeric Face Pack for Wrinkles
Make your own milk cream at home or get fresh milk cream from store. Mix 2 table spoon of milk cream with a pinch of turmeric, wash your face before applying this homemade milk cream face pack. Using your clean fingers apply the mask on face.
After 15 minutes rinse it off, pat dry and apply Argan or olive oil. Excess use of turmeric may leave yellow stains over your face.
Anti-inflammatory compounds housed in turmeric powder reduce acne inflammation and its antioxidants fight free radicals, which can damage cells.
Also read: Breast Milk to treat Eczema
2. Milk Cream and Besan Face Pack
Besan or gram flour reaps excess oil and dirt accumulated over your skin. Mix 2 tbsp of milk cream with 1 tbsp of besan powder and topically apply it over the face. Leave for 15-20 minutes and rinse it off, so that assorted nutrients in the face mask start affecting your skin.
3. Milk Cream and Saffron Face Pack for Fairness
Saffron is extract from the flowers of saffron plant. It's renowned to treat menstrual and pregnancy related problems. Though you can consume small amounts of saffron with milk, excess intake is not safe.
Mix 2-3 strands of this natural ingredient with required amount of milk cream and keep it over few hours. Wash your face and around the neck to apply this face pack. Rinse it after 15 minutes.
4. Honey and Milk Cream Face Pack for Dry Skin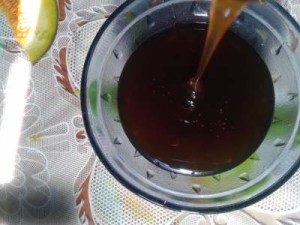 Moisturizing properties in honey instantly hydrates the dry patches. Milk cream nourishes the dry skin and enhances skin tone. Because of its antibacterial and antiseptic agents, this face mask can effectively thwart bacterial infection. Mix 2 tbsp of milk cream with 1/2 tbsp of honey and optionally add few lemon drops.
Recommended: Honey and Milk for dry skin around nose
5. Olive Oil and Milk Cream
Olive oil is packed with anti-aging elements that can enhance skin's elasticity. Impurities piled over your face cause dryness and wrinkles. Milk cream to some extent wipes these impurities and aids in effective functioning of the skin.
Take 2 tbsp of fresh milk cream and add few drops of olive oil. Apply milk cream face pack on face and over the neck. Rinse it off after 15 minutes.
6. For a Healthy Skin
Well hydrated, smooth and good complexion resembles healthy skin. Rising levels of pollution and impurities gets accumulate over the face and spoils effective functioning of the skin making it dry and infectious. Innate ingredients like milk cream, rose water, turmeric and sandalwood powder, honey and gram flour all strive to enhance healthy skin.
Mix milk cream, turmeric or sandalwood powder, honey and rose oil in required quantity in a bowl. Topically apply it over prewashed face or skin. After leaving it for 15 minutes wipe or wash it off with water.
7. For Exfoliating Your Skin
Like mentioned above along with impurities dead cells gather over your skin, making it difficult for skin to breathe. Exfoliating process removes all these obstacles off the skin.
Add breadcrumbs or sunflower seeds to milk cream or malai and mix thoroughly. Apply it over face and smoothly massage on it. After few minutes rinse it off and pat dry.
How to Make Milk Cream or Malai at Home?
I see my mom makes malai daily at home. But, the milk you take should be full of fat; skimmed version can't get enough milk cream. Boil the milk in a bowl, let it cool down for 20-30 minutes. Then collect the top layer using spoon. Eat it or refrigerate it for making face pack.
Like raw milk, milk cream exhibits exceptional benefits when applied on face.