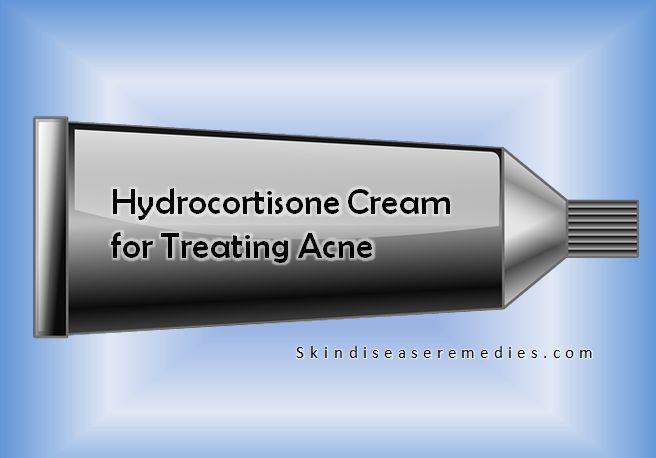 As you may know acne causes because of excess sebum production which gets clogged with bacteria and dead skin cells. Often acne blemishes are painful and may sometimes cause itching.
There are many home remedies and medical treatments to cure acne; cortisone cream is one of the effective topical creams.
Cortisone cream is a topical corticosteroid ointment which reduces various skin diseases including itching, redness and acne; it is normally sold as Hydrocortisone.
For minor skin burns, itching and irritations hydrocortisone is available without prescription and for serious skin diseases like acne, eczema, inflammation and scaling Doctor's prescription is needed.
Related post: Get rid of acne overnight!
How to Use Hydrocortisone cream to Treat Acne
Step: 1 – Wash the affected area with mild soap
Using warm water and mild soap (antibiotic is preferred) wash acne affected area. Don't scrub your skin as it may damage blemishes.
Step: 2 – Exfoliate your skin with honey or baking soda
To flush dead skin cells accumulated and to open up skin pores exfoliate your skin try a natural remedy or you can get a cream from local store.
Also read: 10+ Homemade Salt and Sugar Body Scrubs for Skin
Note: Excess use of baking soda may leave your skin dry.
Step: 3 – Apply hydrocortisone cream on pimples and cysts
Apply the cream on affected area twice. Properties in hydrocortisone cream reduce redness and inflammation.
Recommended Acne Treating Remedies

When You Should Stop Using Hydrocortisone?
According to Drugs.com you should not use hydrocortisone cream more than recommended dosage and discontinue using it if you see no change in 2 weeks.
Medline.com says hydrocortisone can be used 1-4 times a day for skin diseases. (follow prescribed dosage)
If you miss any dosage don't apply double dosage skip the one you forgot.
Drugs.com suggests avoiding tight pants for kids who're prescribed hydrocortisone cream.
Hydrocortisone may counter with other treatments, if you're under prescription. Inform your Doctor or pharmacist about medicines you're using.
Corticosteroids present in this cream may affect growth rate in children, check with your doctor before using hydrocortisone for children.
Side-effects include – itching, redness, wheezing, oozing of pus and change in skin color. Consult your doctor immediately once you see any abnormality on skin.
Hydrocortisone can treat acne but you must consult your doctor or pharmacist for dosage. If you see no change in 2 weeks discontinue using it.
Remember that this is topical ointment not to be swallowed if applied for mouth sores.