Acne is most common skin condition which includes clogging and inflammation of skin pores. In most cases, due to lack of hygiene, bacteria invades to worsen the disease, causing itching and inflammation.

Yes, top companies had worked there butt off to bring pricey medicines before us. But, you can save your pocket and step back from these extravagant products.
With natural remedies you can treat acne. There are bunch of cases where people like you cured acne with one simple natural remedy. Click here to read about one such case.
Also read
Note: For severe acne we recommend to consult doctor.
Here am listing only 4 natural home available remedies to treat itchy acne. But as you must know, there are many such natural medicines under nature's hood.
4 Natural Remedies to Treat Itchy Acne on Face
1. Yogurt and Oatmeal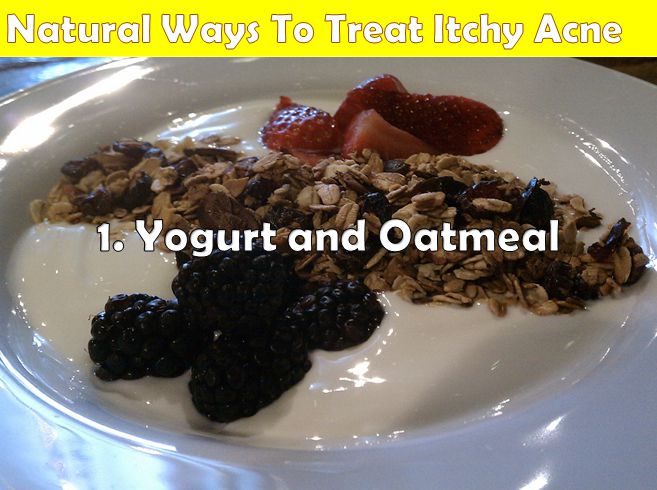 Probiotics in yogurt fight with acne causing bacteria and also soothes inflamed and itchy acne pimples. Either you can use cool yogurt or mix oatmeal with it. Mixing both of them form a mask, apply it on acne affected skin and leave it for 20-30 minutes. Oatmeal is a natural exfoliator and dries up acne pimples instantly.
2. Aloe Vera Gel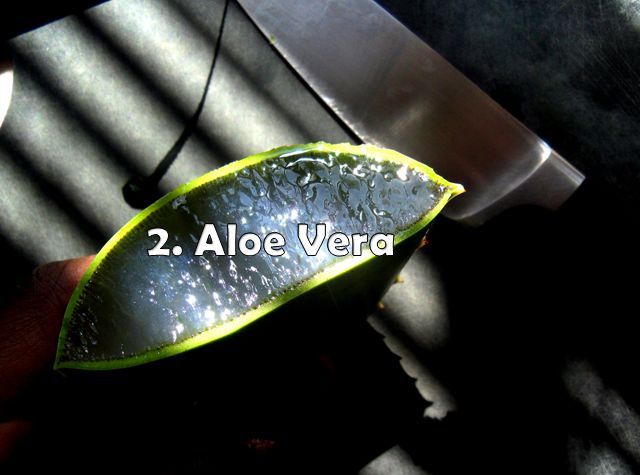 Aloe Vera is gifted with such properties that you can use it topically or take internally (aloe vera juice) for all skin diseases. Cut the upper part of aloe vera leaf to find gel, apply topically on affected area. You can get aloe gel from a local store.
Related: How to make aloe vera gel?
3. Herbs (Tea tree oil and Guggulu)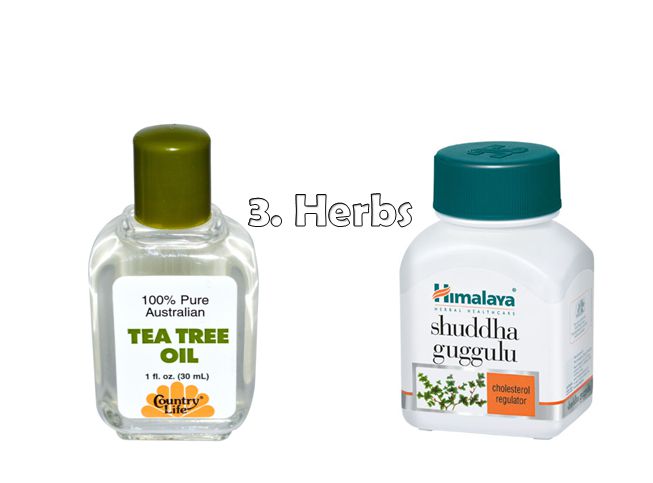 Herbal remedies also come in handy to treat acne and other skin and health problems. Tea tress oil one among them, apply this topically on itchy acne pimples.
Guggulu is another herb which can be used to treat itchy acne. This medicine can be taken orally but check with your doctor before opting as this may counter with other medicines you're taking.
4. Honey and Cinnamon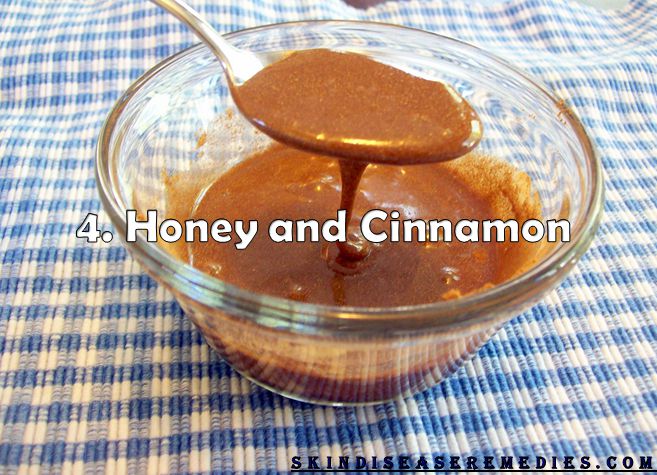 According to a study carried out in 2002, honey and cinnamon combination can relieve painful and itchy acne. Honey is packed with antibacterial properties which fights with acne causing bacteria and cinnamon inhibits effects of nitric oxide (this is responsible for painful acne).
Mix 3-4 tbsp of honey with 1 tbsp of cinnamon; apply the paste on acne affected area. Rinse it off in morning.