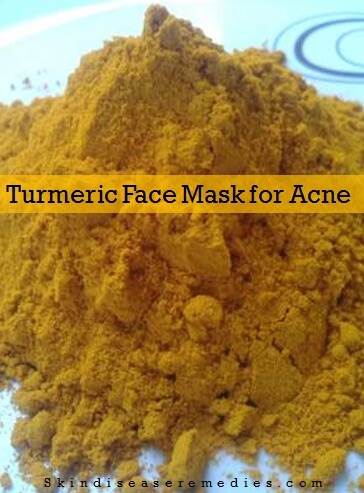 Turmeric for acne is a miraculous remedy. Indians use this golden spice as a medical herb and in almost every food. Because of its antiseptic and antibiotic properties we use it as a first aid for minor injuries. In marriage ceremonies turmeric face mask for acne scars is used as a ritual. It's less in calories, cholesterol and rich in fiber, iron and vitamin B6.
Enticed properties of turmeric powder made scientific experts to carry out research, which concluded that turmeric has a compound called curcumin that is responsible for all the exceptional qualities of this yellow powder. However, percent of curcumin in turmeric powder is very less, around 3%. So experts suggest, taking extract that contains compelling amount of curcumin. (1)
Why Turmeric Face Mask for Acne and Acne Scars Works?
"Stop extolling and show me how or why it works for pimples?"
OK, let me put this in bullets so you can easily scan its properties. 🙂
Before that allow me to reveal the main cause of acne, it's untrue that P.acnes are mere cause of acne blemishes. According to experts, inflammation is the main cause of acne and Medicalnewstoday.com quotes that, hormonal imbalance causes acne vulgaris. (source)
As mentioned above research conclude, curcumin is the main compound in turmeric that is responsible for exceptional qualities of the powder.
Curcumin has strong anti-inflammatory effect, just like a drug. Anti-inflammation reduces red swollen pimples. Studies show that curcumin fights inflammation at molecular level. (2)
It's also a strong antioxidant agent, which thwarts free radicals and also boosts antioxidant levels in the body.
Antiseptic and antibiotic properties make it a natural remedy for minor injuries and scars.
How to Use Turmeric Face Mask for Acne?
Now you've an idea about the ability of this golden yellow spice, you must follow suggested tips else you may end up with surprising yellow stains.
1. Turmeric and Honey for Acne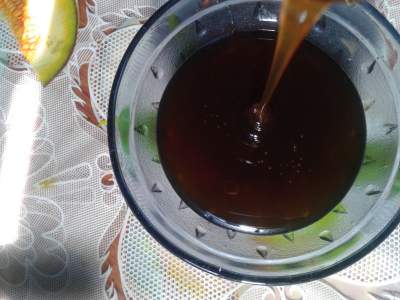 Benefits of turmeric and honey are documented in historical and religious books. Like turmeric, raw honey is packed with anti-inflammatory, antioxidant and antimicrobial properties. Topically applying honey or honey face mask will fasten healing process.
If you're serious about our skin, then we recommend you manuka honey for acne (expensive).
Things you'll need
Raw honey – 3 tbsp
Turmeric powder – 1 tbsp
Milk – 1 tbsp
Procedure
Thoroughly mix the ingredients in a bowl. Before applying, prepare your face by cleansing it with warm water or expose it to steam, so that pores open up and pat dry after this.
Take mixed paste and apply evenly all over the face. You can mix gram flour if the face pack is not thick. Leave it for 15-20 minutes and then wipe it off with warm cloth, then rinse with water. Follow with moisturizer. Don't be alarmed if you see stains on face, it will fade in few hours. Likewise, to remove acne scars you must repeatedly use this face mask.
[Also read: 5 Proven Reasons Why Lemon and Honey for Pimples Works]
2. Sandalwood powder and Turmeric Face Mask for Acne Scars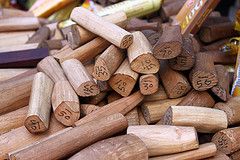 Anti-inflammatory and antioxidant agents housed in sandalwood powder make it an excellent remedy for acne scars, pimples, wrinkles and zits.
Things you'll need
Procedure
Mix sandalwood powder and turmeric powder in a bowl and add curd or milk to make a smooth paste. After washing your face evenly massage, especially on acne scars. Rinse it off or wipe it with warm cloth.
Repeat the process twice weekly. Follow moisturizer post application.
3. Turmeric and Yogurt Face Mask for Acne Prone Skin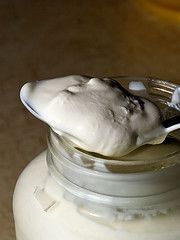 Not all skin types are same. Treatment for dry skin differs from oily skin. If you've oily skin then use yogurt with turmeric. It will also decrease chances of stains on your face.
Things you'll need
Turmeric – 1 tbsp
Greek Yogurt – 1 tbsp
Honey – 1 tbsp
Process is same like mentioned above. If you've dry skin, then replace yogurt with olive oil or other essential oil.
Note: Never use pure turmeric and water, though it makes your skin healthy, as it leaves stains over your face. Mix it with other natural ingredients listed above.
Turmeric face mask for acne scars is cost effective home remedy, did you ever used it?