After rediscovering minerals, medicinal and cosmetic benefits of clay, popular skincare creams are incorporating clay to their beauty products. Depending on mineral content, clay is of different types. Green clay or French green clay is one such type.
Renowned for its absorbent quality, you can use green clay face mask as a remedy for acne, dark spots, oily skin and for exfoliating dead cells. This greenish clay gets its color from decomposed plant matter and it also contains glut of skin care elements like, magnesium, calcium, iron, copper, selenium, silica and montmorillonite.
Let's dwell into green clay face mask benefits for skin.
A remedy for Acne:

Hormonal imbalance triggers excess sebum production, which gets clogged over skin pores along with dead skin cells. Green clay face mask absorbs excess oil and impurities in the skin.

Removes Dark Spots:

Topically applying this face mask, draws impurities from the deeper layers of the skin, and improves blood circulation.

Exfoliate Dead Cells:

Fine particles in this clay will exfoliate dead skin cells.

Thwarts Toxins:

Along with impurities assorted properties in green clay draws toxins from the skin, which is responsible for infection.
By improving blood circulation it tightens skin pores, makes your skin smooth, supple and wrinkle free.
First application may increase dark spots, because it draws all impurities from deeper layers of the skin to out layer. But repeated application will remove dark or brown spots. So, don't be alarmed to see darker spots on the face on initial use.
DIY Green Clay Face Mask Recipe
To make sure the face mask won't dry your skin, mix moisturizing elements like jojoba oil or aloe vera gel to it. Or use it post face mask application. Anyhow, here are few recipes that I found useful.
1. Yogurt, Honey and Green Clay Face Mask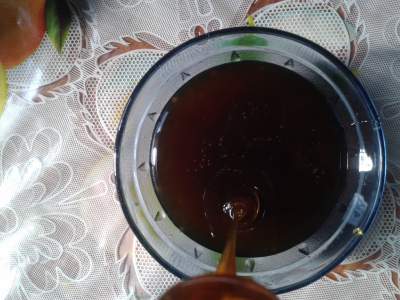 Extolling benefits of yogurt and honey have been documented in many beauty magazines and books. Honey is well known for its moisturizing and anti-inflammatory properties, which helps to treat assortment skin diseases.
Ingredients
Honey, prefer raw honey – 1 tbsp
Yogurt, prefer Greek yogurt – 1/4 cup
Green clay, you can get it from local store – 1 tbsp
Mix all the mentioned ingredients in a bowl. I recommend applying a thick layer over face avoiding eyes and lips. Let the natural ingredients settle for about 20 minutes, then rinse it off with warm water.
Important: Before you apply green clay face mask, prepare your face by cleansing it or washing it with lukewarm water.
[Related post: Honey and Cinnamon Face Mask]
2. Green Clay Face Mask for Acne (Jojoba Oil or Aloe Vera gel)
Jojoba oil (pronounced ho-ho-ba oil) is packed with antioxidant and anti-inflammatory properties. It has an excellent quality of controlling excess sebum production, which is the main cause of pimples. Aloe vera gel is popularly known for its moisturizing effect. If you've dry skin I recommend aloe vera gel and with oily skin add jojoba oil.
Ingredients:
Jojoba oil – 5 drops (if you've oily skin)
Aloe vera gel – 1 tbsp (if your skin is sensitive)
Green clay powder – 1/4
Take green clay powder in a bowl and pour water in it. Leave it for 2 minutes and start mixing, avoid lumps. Experts suggest using wooden or plastic spoon and to avoid metals. If need add more water or clay to make thick paste. Add jojoba oil or aloe vera gel with respect to oily or dry skin. Now, prepare your face by cleansing it with warm water.
Using your fingers, apply thick layer of green clay face mask avoiding lips and eye area. Leave it for about 20 minutes then wipe with water dipped cloth or rinse it off with water.
After pat drying, follow with natural moisturizer, like shea butter or olive oil.
[Related post: Aloe vera face mask]
3. Oats and Green Clay Face Mask Recipe
Take 2 tbsp of grounded oats, 1/2 cup of clay and mix it thoroughly. Then add 1 tbsp of raw honey and 1 tbsp milk to the mixture. After mixing it, you can refrigerate it for future use.
Mean while; wash your face to remove impurities accumulated with cleanser. Pat dry and when the face is still damp apply thick layer of clay face mask evenly. Leave it for about 15 minutes and wipe it warm water dipped cloth. Follow with a natural moisturizer.
Conclusion
Exceptional properties in green clay make it an innate remedy for various skin infections. To see the results beauty experts suggests to regularly using it. Try it 2-3 times a week depending on your skin type. If it's drying your skin limit its use and apply moisturizer. As mentioned you can use any natural ingredient with it, so let us know your green clay face mask recipe.