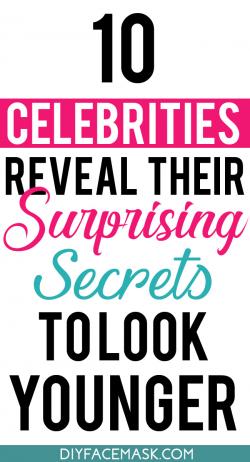 Glamour industry demands that you look ageless. But, these celebrities are no more 18. So, what is that these stars ingest that everyone gets influenced by their radiant complexion.
You don't have to sneak their personal spa for that. Instead, read on this article to educate yourself with the #1 secret beauty tips revealed by these glamour ladies themselves.
10 Stars Reveal Their #1 Secret for Flawless Skin
#1 Halle Berry
Apart from using products from Kinara Spa, this American actress cleanses and moisturizes her skin regularly in the morning and before going to bed.
When needed she also lays off from the chemical incorporated makeup to give her skin a break.
#2 Jessica Hart
With changing weather, she recommends to change beauty products depending on your skin type.
She personally use Dr. Hauschka's Rose Day Cream Light in summer and La Mer Crème de la Mer in winter.
#3 Jennifer Aniston
Even at the age of 49, she continues look younger. In a talk show its revealed that she uses intense chemical peels and Mila Moursi Rejuvenating Serum.
Read this before trying chemical peels.
#4 Reese Witherspoon
Apart from eating healthy and regularly hydrating from the inside by drinking enough water, this actress uses Chanel Hydramax Active Moisture Cream.
#5 Gisele Bundchen
In an interview with Elle she told that once when she experienced pimple her makeup artist recommended Nelsons Acne Gel when she uses till date. Apart from that Lancome's pink foaming cleanser and Victoria's Secret Total remover for eyes.
#6 Christie Brinkley
This American model recommends exfoliating your skin regularly to make it fresh and smooth. You can opt any cleanser that is gentle available at the store.
#7 Lea Michele
This American actress say she experienced best result by drinking enough water and having required sleep.
Simple, isn't it?
#8 Olivia Culpo
She says after meeting her beautician she began to understand how the skin gets natural glow. How frequently you cleanse your skin and what you topically apply on it directly impact on your appearance.
She recommends ingesting more greens to beat acne and other skin disorders.
#9 Cate Blanchett
Facial massage can reduce stress and can help you to obtain better glow.
#10 Leona Lewis
She says that her main beauty ingredients are from her kitchen room. So, opt for natural home remedies instead of chemical filled creams.