Renowned for its exceptional antioxidant properties, tomato face mask stimulates collagen production to obtain radiant skin. Use it internally or topically, tomatoes have abundant benefits for your skin. It improves skin's ability to fight germs, bacteria and harmful UV rays.
Wonder, how come this simple home available fruit can make skin supple and glowing? Check out its nutritional value.
Lycopene, a compound in tomato has antioxidant properties, which restrain bacterial growth and thwarts free radicals.
Tomatoes are packed with vitamin A, C and B-vitamins. Vitamin A helps to fade acne blemishes and dark spots. Vitamin C, which is incorporated in almost all skin care creams enhances collagen production and makes the skin firm.
B – Vitamins fight free radicals and slow down aging wrinkles, resulting in wrinkle free skin.
Its cooling properties will soothe minor burns and skin pores are tightened by astringent agents.
Other nutrients like potassium, calcium and magnesium help to shed dead skin cells and hydrate the skin to make your skin youthful.
1. Lemon and Tomato Face Mask for Skin Whitening
Ingredients
Popular for its acidic properties lemon has antibacterial agents that fade dark spots and reduces acne inflammation. It makes an unfriendly environment for infectious bacteria. But it may leave your skin dry, so limit its use or apply moisturizer soon after face pack treatment.
Also read: Lemon Juice for dark spots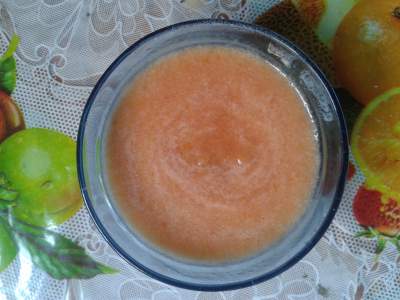 Blend 1/2 ripe tomato, until you get puree. Slice fresh lemon and squeeze it, add 1/2 tbsp of lemon juice to tomato puree. Mix it well. Prepare your face by cleansing it. Pat dry and apply tomatoes face pack. Leave it for 15 minutes and rinse it off.
[Read: Tomato face scrub to remove blackheads]
2. Olive oil and Tomato Face Pack for Dry Skin
Olive oil intake will reduce heart attack cases. (1) A Japanese study concludes that olive oil reduces LDL (bad cholesterol). Enticing nutrients like antioxidant, vitamins, minerals and fatty acids, made cosmetic industries to incorporate olive oil in skin care creams.
Ingredients:
Virgin olive oil – 1/2 tbsp
Tomato – 1/2
Squeeze pulp of tomato and mash it with spoon. Pour 1/2 tbsp of olive oil to it. Mix it well and apply it over prewashed face. Leave it for 15 minutes and rinse it off. Increase olive oil quantity if you've tingling sensation.
3. Cucumber, Honey and Tomato Face Pack for Oily Skin
Cucumber and honey are praised for their moisturizing properties. Anyhow, they can also control oil and reduce blemishes. Antioxidant properties in cucumber and honey restrain acne causing bacteria and also thwart free radicals. With these ingredients you can clean impurities accumulated beneath the skin pores.
Also read: Cucumber face mask
Ingredients:
Cucumber – 1/4
Honey – 1/2 tbsp
Tomato – 1/2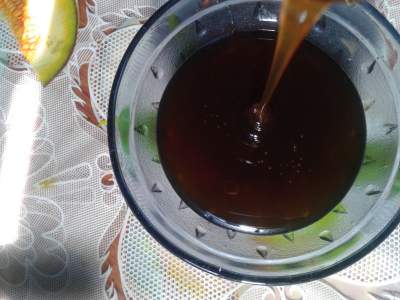 Peel cucumber and blend it to make pulp. Add raw honey and tomato puree to the mixture. Mix it thoroughly and apply it over prewashed face. Leave it for 10-15 minutes and rinse it off. Alternatively you can also use only tomato pulp without adding any ingredients.
You can use lemon and honey as ingredients for acne prone skin. Click here to read the tomato face mask recipe for acne. Mix oatmeal to tomato puree to use it as a face scrub or add fine granulated sugar.
Other Homemade face mask include