Startling levels of pollution and dirt gets accumulated over the face. Though we've pricey creams out there, most of them are chemical incorporated. I want to give my face healthy nutrients, this is why I use and recommend only natural creams.
If you go through homemade face mask aisle, there are expensive and affordable remedies. Corn flour face mask is the one that comes under inexpensive face packs. Corn flour, corn starch or maize starch is derived from maize. Renowned for its absorbing quality, corn flour has been used in cooking, laundry to remove stains and as a cosmetic tool.
What nutrients does corn flour has?
Vitamin C housed in corn flour stimulates collagen production and helps to tighten the skin. It also fastens the healing process, treats sun burn and fades scars. (1)
Free radicals that is responsible for unhealthy skin gets killed by antioxidant property of vitamin C. Also known as ascorbic-acid, vitamin C can neutralize free radicals and replace them. (2)
Vitamin A in corn flour postpones aging wrinkles and gives the skin firmness. Phytic acid in corn flour has antioxidant property, which thwarts free radicals.
Assorted nutrients in corn starch absorb excess sebum/oil secreted by body and treats sun tan.
Corn Flour Face Mask Recipe
You can simply add corn flour with warm water and apply over the face. Else try adding innate ingredients.
1. Corn Flour and Curd Face Mask for Sun Tan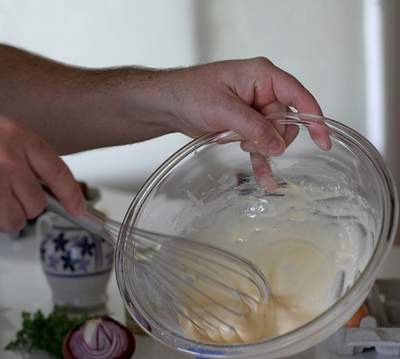 Curd is packed with innate property that helps to remove sun tan. Packed with anti-fungal properties, curd is a wonder remedy when you blend it with corn flour and honey.
Corn flour – 1/2 tbsp
Curd – 1 tbsp
Blend two ingredients in bowl and mix it thoroughly, optionally you can mix 1/2 tbsp of raw honey. Prepare your face by washing it with warm water. Evenly apply the mask all over the face and leave it for about 15 minutes. Rinse it off with water and pat dry. Follow applying natural moisturizer like shea butter or jojoba oil.
2. Corn flour, Honey and Yogurt for Dry Skin
Dry skin leaves shinny scales; a gentle scrub is needed to shed dead cells and to restore the shine. As most chemical scrubs makes your skin dry, natural homemade scrub which leaves the skin hydrated comes in handy.
Corn flour – 1 tbsp
Raw Honey – 1 tbsp
Greek Yogurt – 1 tbsp
Mix all the ingredients in a bowl till it turns into a smooth paste. Then wash your face to remove impurities and now apply the corn flour scrub over the face. Gently massage in circular motion. Rinse it off after 10 minutes.
Topical application of jojoba oil is recommended, as a moisturizer.
3. Corn flour and Vinegar for Black Heads
Exceptional benefits of vinegar for skin are mentioned here. Topically apply it will heal sun burns, treats itchy skin and removes black heads.
Corn flour – 1 tbsp
Vinegar – 1 tbsp
Get organic vinegar from local store and mix it with corn flour. Apply the paste on prewashed face. Leave it for 10 minutes and then rinse it off.
Alternatively, you can mix
Milk
Mashed strawberries
Orange essential oil
Application for all these recipes is identical to one the mentioned above. You can try your favorite ingredient or else simply mix it with warm water. If you've dry skin then, try it once in a week, for acne prone skin you can apply 2 times in a week. Corn flour face mask is affordable and most effective home remedy for middle-class families. Help your friends to have a healthy skin by sharing this post. Share it with your friends.