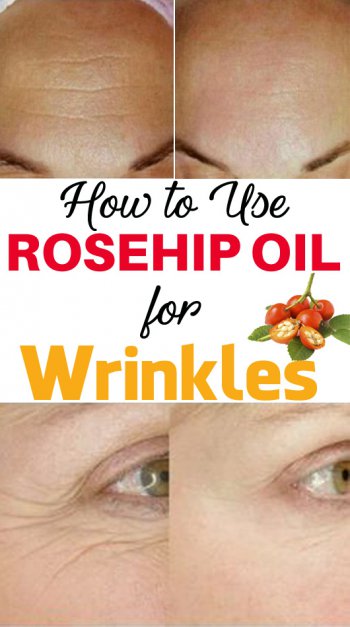 Sources reveal that Kate Middleton, Duchess of Cambridge use rosehip oil for wrinkles and to maintain her soft skin. (1)
Nutrients residing in this oil got enough attention; even cosmetic industries started incorporating the oil into their beauty products.
Rosehip seed oil is extracted from the hip of the rose. Due to its exceptional nutrients, beauty experts recommend this oil for flawless skin. You must keep this oil in cool and dark location to prevent rancidity.
What Causes Wrinkles?
Wrinkles are natural and appear as you grow older. A major cause of premature aging wrinkles includes sun rays, smoking, dehydration and some medications.
Few among us consider wrinkles as an aspect of wisdom, but most people don't welcome them.
Aging, smoking, excess exposure to sunlight damage collagen and elastin resulting in wrinkles.
Apart from this, chemical incorporated creams and unhealthy lifestyle leads to wrinkles.
Also Read: How to Get Rid of Forehead Wrinkles without Botox?
Is Rosehip Oil Good for Wrinkles?
Globally, millions are spent to fade wrinkles. Fortunately, you can prevent wrinkles using this simple home remedy. With assorted nutrients, you can use rosehip oil for eye wrinkles, without any side-effects.
Let's now dwell on nutritional benefits of rosehip seed oil.
Vitamin C in rosehip oil helps to enhance collagen production and fade aging wrinkles. Its antioxidants activity thwarts free radicals that may damage cell membrane.
Essential fatty acids like omega 3, 6 and 9 help to regenerate broken skin tissues and can lighten the appearance of acne scars.
Vitamin E exhibits anti-inflammatory properties, which aids in reducing inflammation and protects your sensitive skin from UV rays.
Retinol or vitamin A is renowned to increase collagen production, interrupt free radicals, enhance collagen production, treat acne, eczema and prevent wrinkles.
Beta-carotene housed in this oil helps to obtain natural glowing face. With its antioxidant activity, it also prevents premature aging. Skin disorders like minor boils, dry skin, eczema, and psoriasis can be healed with topical application of this natural oil.
Assorted properties of this oil hydrate your skin and help to fight infectious germs giving you a glowing flawless skin.
A study was carried out on 20 women with 50% dry skin. Rosehip seed oil was applied twice per day for 8 weeks. The report state 44% improvement in moisture, 21% smoother skin and 23% decrease in wrinkles and fine lines.
How to Use Rosehip Oil for Wrinkles?
To get benefited from its vitamins and minerals, you must include nutritional diet. Initially, impurities and dead cells piled over the skin must be removed.
Cleanse the face using natural exfoliator like an oatmeal face mask or just rinse with water.
Apply rosehip oil when the skin is still damp. Evenly massage the oil and leave it to dry naturally. Nutrients in the oil penetrate deep into the skin and start healing to enhance elasticity.
#1 Almond Oil and Rosehip Oil
You can mix equal quantity of almond oil with rosehip seed oil to fade fine lines. (2) Experts recommend blending it with vitamin E oil to increase its shelf-life.
Wash your face with water or cleanse it with gram flour.
Pat dry and apply mixed rosehip oil and almond oil mask.
Allow it to dry naturally for 15 minutes and then rinse it off with water.
#2 Direct Application
If you've sensitive skin, then dilute it with a carrier oil. Else, take few drops of rosehip seed oil and apply it on your face and under eyes.
To remove impurities and pollutants, cleanse with water.
Pat dry and apply drops of this innate ingredient on your face.
Massage gently for few minutes and then leave it to dry naturally.
#3 Honey, Geranium and Yogurt
Honey includes vitamins that can stimulate collagen production and its topical application improves elastin.
Lactic acid and bleaching ability of yogurt will help to fade dark spots to make your skin look radiant. (Read: 25 Best Foods to Lighten Skin)
Mix 2 teaspoons of Greek yogurt with 1 tbsp of rosehip oil.
Add 1 teaspoon of raw honey to the solution.
2 drops of geranium oil can be included to reduce stress.
Apply this mixed paste on your pre-washed face and allow it to dry naturally.
#4 Vitamin E Oil and Rosehip Oil for Eye Wrinkles
Vitamin E oil application will penetrate deep into your skin to thwart free radicals and avoid wrinkles under eyes.
Mix ½ teaspoon of vitamin E oil with 1 teaspoon of rosehip oil.
Optionally you can also add lavender essential oil to this mixture.
After mixing thoroughly, apply the mask on your face and under eyes.
Allow it to dry for 15-20 minutes and then rinse it off.
Note: If you're allergic to lavender oil, then don't use it.
#5 Shea Butter and Rosehip Oil
Antioxidant, antibacterial and anti-inflammatory properties housed in shea butter help to fight ailments that can ruin your physical appearance.
Assorted vitamins residing in this natural ingredient can help to promote collagen production and improve elastin.
Mix 1 tbsp of rosehip oil with 3 tbsp of shea butter.
Wash your face and apply this mixed paste on the skin.
Allow it to dry for 15-20 minutes and then rinse it off.
Important Tips
Everything goes in vain if you don't hydrate your skin from inside. Drink enough water and wear sunscreen to guard your skin against harmful UV rays.
As mentioned you must now change your lifestyle. Stay away from irritants that strip natural moisture from the skin.
Most exposed part of your body is skin, so increasing pollutants, and impurities get settled over the skin and damage its healthy functioning leading to wrinkles and dry skin.
Along with rosehip oil or other essential oil application, you must cleanse the skin regularly.
I recommend gram flour mask to remove impurities. Soaps and cosmetic face wash may remove moisture and irritate your skin.
A healthy lifestyle has great impact on your skin. Wrinkles and fine lines are inevitable, natural ingredients are capable of returning the lost moisture and vitamins to your skin.
Rosehip oil for is one among them which not only helps to prevent wrinkles but makes the skin glow naturally.
Is this article convincing enough to use rosehip oil for wrinkles? Let me know.