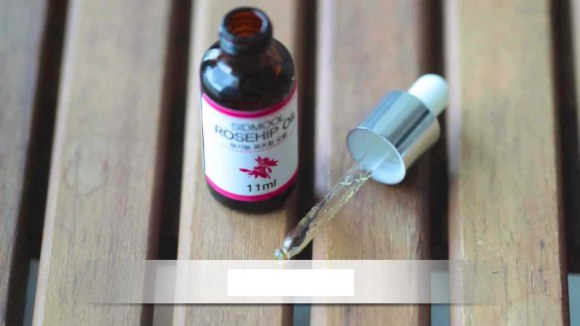 Having a baby is great, but women undergo lots of hurdles during pregnancy and after delivery. Stretch marks are one such issue which bothers most women. Even men had to go carry these zebra stripes when they lose or gain weight. Fortunately, there are many natural ways to get rid of stretch marks.
Let me disclose that you can't permanently treat stretch marks.
However, you can reduce its appearance. Rosehip oil for stretch marks is one such simple yet effective home available remedy that can lighten stria.
Quest to find creams starts when you come across these lines over thighs, shoulders, knees or on waist. Though studies reveal that about 90 percent of women will have stretch marks at some point of their life, this doesn't mean that men are free from this cosmetic issue. Even men carry these grooved lines over different parts of their body.
Why Stretch Marks Occur?
Most people get stretch marks due to sudden weight gain, loss, during pregnancy along with this; experts say that stretch marks are also caused due to hormonal imbalance, genetics and puberty.
Due to unusual stretching of skin, elasticity and collagen breaks at different places leading to red vertical lines. As time passes, these lines change to silver white giving weird appearance.
Yes, it's not a health issue. But people who love swimming may not get a chance to wear those two pieces of swimming suit again.
Thanks to the nature, you've plenty of innate remedies that are capable of lightening these annoying marks and making the skin supple.
Over the web I came cross few women who're proud of their stretch marks. But, they also recommend a nutritious rich diet to prevent further tiger stripes over silky skin.
How Rosehip Oil for Stretch Marks Works?
Rosehip oil is extracted from red acidic tasted fruits of this rose shrub. Apart from improving skin texture and fading scars, its fruits can treat health ailments including influenza.
Linolenic fatty acids in this natural oil can moisturize your dry skin and prevent dark spots.
Healing activity of this oil can lighten the appearance of stripes and reduce wrinkles.
Vitamin C stimulates collagen production and boost elasticity of the skin, which in turn prevents further stretch marks.
Fatty acids easily penetrates into the skin and softens the epidermis layer, along with this they stimulate skin rejuvenating process.
Retinal which exhibits rich amount of vitamin A and C can help you to make the skin supple and flawless.
There are bunch of remedies that can be used to fade stretch marks like almond oil, gotu kola, lavender oil and lemon drops.
Excellent thing about rosehip oil is that you can directly apply over the skin and let its nutrients to work. Wash your skin with water or cleanse it and pat dry. When the still is still damp, massage with rosehip oil and leave it to dry.
It would be great if you apply it right after shower.
Blend it with lavender oil or lemon grass to make it more effective and easy for your skin to cope.
During pregnancy you can topically apply rosehip oil over the waist to enhance collagen production and prevent stretch marks. However, I strongly recommend consulting doctor before proceeding blindly.
As rosehip oil has some serious benefits for your skin, you can include this essential oil to your beauty regimen for a flawless skin.
Aren't these benefits enough to allure you to use rosehip oil to fade stretch marks?