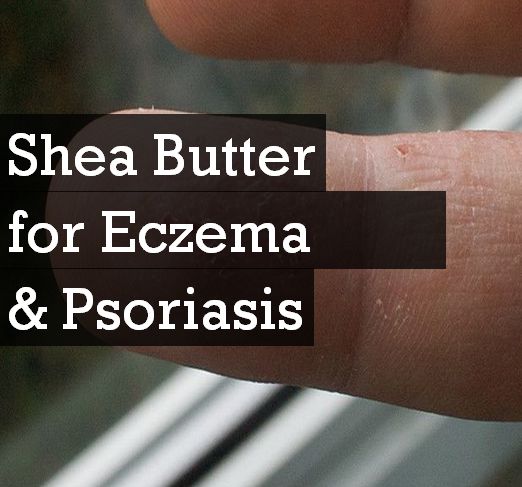 Shea butter is praised all over the cosmetic industries for its humectant properties. This nut extracted African butter penetrates into your skin and hydrates your dry itchy patches. Because it's packed with same moisturizing elements that your natural oil sebum has.
Now coming to eczema, it's a chronic skin disease resulting in itchy dry patches at affected parts. Though mere cause of eczema is unknown maintaining moisture all over the body keeps itching at bay. Same goes with psoriasis.
Experts say that you can't permanently treat eczema or psoriasis. Anyhow you can reduce inflammation using innate remedies, and applying moisturizer stands first. Shea butter for eczema and psoriasis works great because of its eminent moisturizing properties.
Shea Butter for Eczema (How it works?)
Shea butter is packed with fatty acids and vitamins, which are renowned remedies for stretch marks, psoriasis, sun burns, acne, scars, healing eczema and wrinkles. Irremovable fatty acid in shea butter makes it unmatched healing remedy. [Related post: Shea Butter for Wrinkles]
Vitamins in this African shea butter include A, E and F, which serve to enhances healing eczema. Antimicrobial and anti-inflammatory properties aids in soothing eczema affected skin. Coming to fatty acids, shea butter consists of 5 fatty acids, namely stearic, almitic, oleic, arachidic and linoleic. Phenolics in this butter are source of antioxidant properties.
Raw shea butter remains solid at room temperature, but it melts when comes in contact with your body. This shea butter lotion then penetrates into the skin and locks the moisture; which develops a barrier over skin to restrain infection causing bacterial growth.
How to use Shea butter for Eczema Flare ups?
If you want to stay away from the strong odor of raw shea butter, then mix it with some base oil and essential oil then apply it over prewashed skin.
Shea Butter Recipe for Eczema
Things you'll need
Raw Shea butter – 2 ounce
Any base oil (Wheat Germ oil) – 1 tbsp
Any essential oil (Sandalwood oil) – 15 drops
Lavender oil – 15 drops
Procedure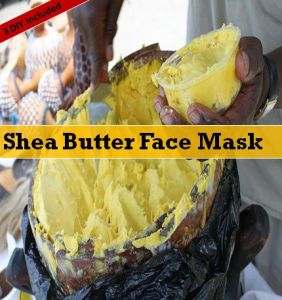 Mash it with fork or melt it using double pot.
Remove from steam and pour Wheat Germ oil and other ingredients mentioned above.
Mix it well and store in cool place.
[Related post: Step-by-Step Guide to Use Raw Shea Butter on Face]
Shea Butter for Psoriasis (How it works?)
Raw shea butter consists of non saponifiable property, and oils with this property have more healing fractions when compared to other oils. Though you can't completely treat psoriasis with shea butter, you can relieve itchiness associated with this chronic skin.
With effective healing properties this African butter associates moisturizing fraction that hydrates your dry skin and locks moisture.
Related post: How to make whipped shea butter
If you seriously want to reap all innate benefits of shea butter then go and get raw or unrefined shea butter. Procedure of applying shea butter for psoriasis is exactly the same way mentioned above for eczema.
Did you ever use Shea Butter for Eczema or Psoriasis? Please share your real time views in comments.