Are you also one among the acne affected victims? This may really embarrass you when you have to go to a party or gathering isn't it? Finding a best remedy is always better to avoid such demeaning situations. It is common that most people suffer some degree of acne at any point of their lives, especially during teenage and adult stages. This condition proves to be a serious restraint in personal and social life.
Rather than spending on expensive OTC products that cause many risks, it is good that you choose home remedies for effective acne removal. One proposed herbal solution is turmeric, which treats acne and acne scars effectively. Perhaps, you may have heard or read on the positive reviews from other acne prone people.
In this post, we will just go around the fact on how effective is turmeric for acne and acne scars and the various face mask recipes that can help.
Benefits of Turmeric for Acne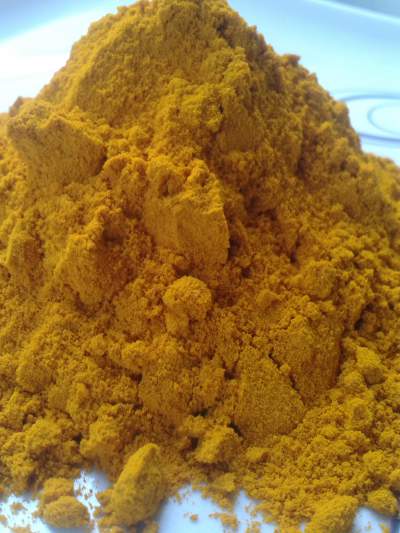 Acne is caused by bacteria that inhabit underneath the skin. The disadvantage of using over the counter medications (antibiotics) is that though they reduce bacteria, the bacteria tend to adapt to the antibiotics. This reduces the effectiveness and paves the chance for the acne to recur.
One major advantage of turmeric is it does not hold any antibiotic properties. It is an anti-inflammatory that prevents the bacteria from causing acne and blemishes. It also possesses antioxidant properties beneficial in treating skin conditions, especially acne, psoriasis and eczema.
Eating turmeric root is not the necessary way to treat acne. It should rather be made into some paste or mask. Let us know the different recipes using turmeric as a main ingredient.
Turmeric Face Mask Recipes for Acne and Acne Scars:
1. Basic turmeric face mask recipe to treat acne
The combination of honey and turmeric can work wonders on any ailments, primarily skin conditions.
Required Ingredients:
Turmeric powder – 4 tbsp
Milk – 1 tbsp
Raw honey – 4 tbsp
Alternative Set of Ingredients:
Turmeric powder – 8 tbsp
Olive oil / Sesame oil – 5 tbsp
How to Use:
Mix the ingredients in a clean bowl to make a smooth paste. Store the mix in the refrigerator to cool.
Now take a hot shower bath for a long time for the skin to turn soft. Use mild bath soap and do not use medicated soaps as they dry out the skin.
While remaining in the shower itself, dip a washcloth in the hot water and place the cloth directly on the acne affected areas for about 5 minutes.
By doing the above, the pus is brought to the surface of acne. Then pat dry your skin.
Now apply the turmeric paste gently using your fingers to the acne affected area.
Massage the area for about 10 minutes and leave it overnight.
The mask dries up reducing the size of the acne. Wash off the face the following morning.
Turmeric leaves a yellow tinge on the skin that can be cleared off with a mild facial toner.
2. Turmeric and Yogurt Recipe
Yogurt is an excellent exfoliator due to its rich lactic acid content.
Required Ingredients:
Turmeric powder – ½ tsp
Yogurt – 2 tsp
Honey – little
How to Use:
Stir all the ingredients to make a mask.
Apply the mask on the acne affected area and leave for about half an hour.
Wash off the area gently.
3. Turmeric and Oatmeal Recipe
Oatmeal is also a great exfoliating agent. It helps to remove excess oil and dead cells accumulated over the skin.
Required Ingredients:
Turmeric powder – ½ tsp
Oatmeal flour – 1 tbsp
Lentil powder – 1 tbsp
How to Use:
Mix all the above ingredients in fresh water to make a fine paste.
Apply on the affected skin and leave for about 15 – 20 minutes.
Wash off the area gently and pat dry using a soft cloth.
4. Sandalwood Powder and Turmeric for Acne Scars
This is an effective mask for acne prone skin. It also controls oil secretion that leads to acne. Repeated application can fade acne scars.
Required Ingredients:
Turmeric powder – ½ tsp
Sandalwood powder – ½ tsp
Curd – as required
How to Use:
Mix both the powders by adding a sufficient amount of curd to form a fine paste.
Apply the paste on the acne prone area and leave for about 15 – 20 minutes.
Now wash off the area with warm water followed by cold water.
Pat your skin dry and apply a mild moisturizer suitable for your skin type.
Also read: Sandalwood oil for acne
Whatever is the mask you apply to get rid of acne and acne scars, you should always clean the affected area prior to the application. Or you can take a hot shower bath for the clogged pores to open up. After applying the mask, you can relax by placing cool chamomile tea bags or rose water dipped cotton pads or cucumber slices over the eyes. This gives a wonderful relaxed feeling.
Are there any side effects of turmeric on the skin?
Topical application of turmeric on the skin does not show any side effects, whereas turmeric supplements or capsules may cause a few side effects. Some people may develop a rash that is too rare. The other side effect is turmeric can give a yellowish tinge to the skin. To remove this, clean off the skin with cotton dipped in facial toner.
Have you ever used any of these turmeric masks? Hope many of you might have tried. These simple masks can clear the acne and believe you can enjoy your own natural spa at home. Always make sure to do a patch test before you use the mask. Also use pure turmeric for best results.
Here is it! Do not forget to share your experiences of using turmeric for acne and acne scars. If you have got any more ways that helped you perfectly in fading away acne scars, do mention them in the below comment section.