Dry skin is the root cause of major skin diseases. Your skin secrets natural oil, which keeps it moist and infection free. Avocado face mask for dry skin has assorted nutrients that soothes and hydrate your skin.
Let's peep into avocado's nutritional profile.
According to Oregon State University, vitamin E and C in avocados results in nourished and glowing skin.
Like olive oil, avocados include the good cholesterol, which reduces the risk of heart attack.
Its anti-inflammatory agents like vitamin C, E, carotenoids, selenium, zinc and omega-3 fatty acids reduce inflammation. Thus it's effective on acne blemishes and minor wounds.
Exceptional vitamins and minerals housed in avocados make it favorable for all skin types.
Avocado Face Mask for Dry Skin
1. Honey and avocado face mask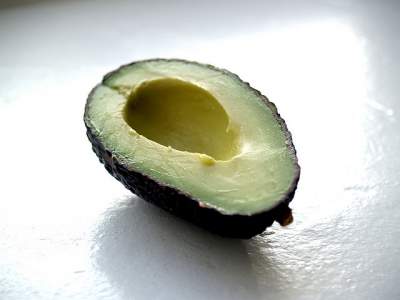 Honey is known for its moisturizing and healing properties. Anti-inflammatory, antibacterial and anti-microbial properties in honey strive to enhance your skin texture.
For best experience only use ripe, organic avocado.
Ingredients
1/2 ripe avocado
1/4 cup of raw honey
Mash the ripe avocado in a bowl until you obtain smooth paste. Now mix required quantity of raw honey to the bowl and stir thoroughly. Wash your face with cold water and pat dry. Using your clean fingers massage avocado face mask over dry skin. Leave it for 15-20 minutes and then rinse it off.
Also read: Honey and lemon face mask recipe
2. Banana, avocado and olive oil face mask
This face pack fights wrinkles, dry skin and nourishes your skin. Regular use will leave your skin moisturized.
Ingredients
1/2 very ripe avocado
1/2 mashed banana
1 tbsp of olive oil
1 tbsp of orange juice
Initially mash ripe avocado in a bowl, then add other ingredients to it. Prepare your face by washing it with cold water. Pat dry and massage with paste smoothly over the face.
Must read: Jojoba oil face mask for dry skin
3. Avocado and aloe vera face mask for dry skin
Aloe gel helps to thwart itching and heals minor wounds, and is best for sensitive skin. You can also mix it with orange juice and drink. [Also read: Aloe vera face mask for acne scars]
Ingredients
1/2 ripe avocado
1 tbsp of aloe gel
1/2 brewer's yeast
Mash the ingredients first and then mix them thoroughly. Now apply this smooth face mask over your dry skin. Rinse it off after few minutes and follow with a moisturizer.
Related: Argan oil face mask for acne
Avocado Face Mask for Oily Skin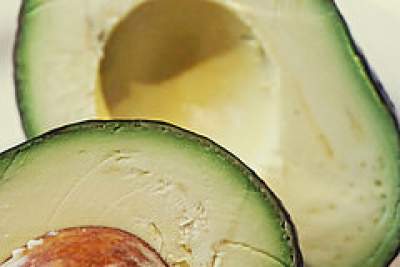 Like mentioned above avocado face mask can be used for oily or acne prone skin. Mix it with other innate ingredients and it turns out to be an excellent remedy.
Here is using clay you can replace it with lemon juice or yogurt.
Ingredients
1/2 very ripe avocado
1 tbsp of natural clay
Optionally you can use essential oil
You can use multani mitti as clay. After mashing avocado into smooth paste add clay and few drops of essential oil. Stir well; wash your face with warm water if you've pimples. Pat dry with soft cloth and apply avocado face mask evenly.
Regular use will treat acne and control excess sebum.
Conclusion
Like any other natural remedy avocado face mask for dry skin and oily skin works effectively only when you use it regularly. Yes, you can mix it with other natural ingredients but limit the use of lemon if you've dry skin.