Because of its long lasting results most women love shellac nail polish, but after two weeks when the nail starts growing and affection towards the chemical filled nail polish slowly fades, they start searching nail salons or inquire with friends on how to remove shellac nail polish at home.
Few nail salons may have injected wrong statement in your mind that it's not safe to remove shellac nail polish at home, but beauty experts try and recommend this simple strategy to wipe nail polish.
We're going to discuss two simple ways to remove shellac nail polish one with acetone and other without acetone.
Recommended: Natural nail polisher remover
Method: 1 (With Acetone)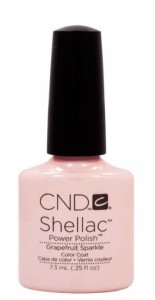 Things you'll need
Acetone
Cuticle oil
Manicure stick
Warm water, soap and bowl.
Repeated application of acetone will leave your skin dry, so apply cuticle oil around the nail plate extensively to form a protective layer on cuticles.
Take pure acetone in a large bowl so that you can easily dip your fingernails. Highly concentrated acetone will dehydrated your skin, so experts recommend limiting its use. Anyhow, low concentrated acetone may not be effective at wiping nail polish.
Soak your fingernails in acetone solution for about 10 minutes in such a way that little skin is dipped in acetone.
After the mentioned time, use manicure stick and start wiping the shellac nail polish. Start from the nail bottom and completely remove the nail polish. Alternatively, you can start wiping when your nails are still in acetone.
After scraping nail polish wash your hands with warm water and soap. This will remove white residue left behind by these chemicals.
Don't worry if you see dry skin around nails, repeated application of natural moisturizer will help you hydrate them. You can also apply cuticle oil around the nail plate.
Acetone is effective in removing nail polish but because of its drying effect few skin loving people prefer alternate method which am discussing below.
Also read: What causes dents in fingernails?
Method – 2 (Without Acetone)
Things you'll need
Cuticle oil
Cotton pads
Acetone free nail polish remover
Aluminum foil
Cuticle pusher
It's not going to be easy to remove extremely strong shellac nail polish without acetone, you may want to try the below method more than twice or apply little acetone to fasten the process.
Initially to protect your sensitive skin around the nail plate, apply cuticle oil extensively.
Dip cotton pads or saturate them with acetone free nail polish remover. Best way would be cutting cotton pads to fit the person's nail so that you can save your skin from drying.
After placing saturated cotton pads, wrap them using aluminum foils. Leave it for about 10 minutes then you can scrap shellac nail polish using cuticle pusher.
For tough shellac nail polish use metallic pusher. You must repeat the process until shellac nail polish gets off.
However, we recommend staying away from this chemical filled nail polish to keep your nails healthy and natural. How do you remove shellac nail polish at home? Please share your steps in comments.
Must read: Why your fingernails turn blue?