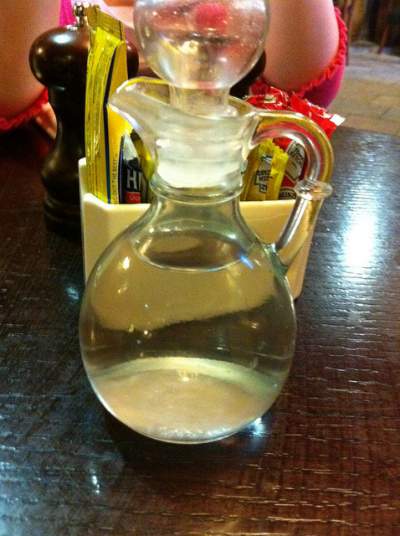 Cosmetic products are filled with chemicals that may damage your sensitive skin and nails. On the other hand, natural ingredients are effective and side-effects are ignorable in most cases. Though you can get nail polish removers from local drug store, I recommend trying natural nail polish remover as they're cheap and available at home, you don't have to rush to get one.
If you've sensitive skin or nails limit the use of lemon juice and other strong remedies. They may dry your soft skin around the nails.
Home Available Natural Nail Polish Remover Methods
1. Use Tooth Paste to Remove Nail Polish
Sounds weird, but your tooth paste has ability to wipe away chemical filled nail polish. Assorted properties packed in tooth paste make it an effective method.
Apply Vaseline on polished nails.
Mix some water with tooth paste and squeeze few drops of lemon juice.
After mixing thoroughly, using nail cleaning brush wipe the nail polish vigorously.
If you've brittle/weak nails, then you should do it smoothly.
Rinsing it with water and apply natural moisturizer.
Also read: Get Rid Thick Skin Under the Toenails
2. Vinegar and Lemon Method
Acetic acid and other renowned properties blended in vinegar helps to remove nail polish and fight fungal infection. Get vinegar from local drug store and mix it with few drops of lemon juice. Using cotton ball apply it over polished nails. When your nails completely dipped with vinegar and lemon solution, use another cotton ball to wipe the polish.
Dip your fingernails in lukewarm water to fasten the process.
3. Deodorant to Remove Nails Polish
Luckily deodorants or hair sprays can not only be used to keep body odor at bay, but you can remove any type of stains. Almost all deodorants are packed with such solvents that can remove stains and polish from anywhere.
Spray your body spray over polished nail from close distance. Immediately, using cotton ball wipe the nail polish. You can repeat the process if needed.
Alternatively you can use perfume to remove polish, just like deodorant method.
Another simple remedy is to use nail polish itself. Apply nail polish over polished nails and immediately wipe using cotton ball. Try these natural nail polished removers, you'll find it interesting.