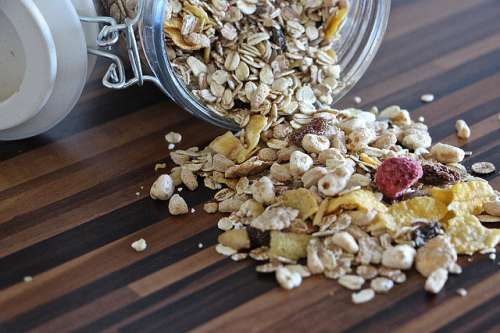 Eczema is one of the causes of the inflammation of the skin. It's because of eczema that skin starts to become red, itchy, cracked and dry. And the worst thing about eczema is that it can occur anywhere in your body. This is why oatmeal for eczema can be termed as one of the best treatments for eczema.
People opt for different treatments depending on the level of money they can spend. Celebrities can easily get away from it by finding costly treatments and surgeries without making any difference in their regular income and savings.
The problem comes when eczema occurs in the body of a middle-class person. They can't possibly spend a fortune on the getting expensive treatments of eczema. Natural remedies, however, provides results similar to that of costly methods without the fear of side effects and money loss.
What Causes Eczema?
It is said that eczema can be inherited from family members. While on the other hand, it can be caused due to the over sensitive skin. However, professional doctors state that the exact cause of it is still unknown in many cases.
There can be a combination of triggers that can lead to the initiation of eczema in your skin.
One of the common eczema types is atopic dermatitis, which resembles nothing but an allergy; but it is not an allergy. At present, however, the primary causes of eczema are an immune system that dysfunctions, genetics, causes harming over sensitive skin, pollution, and environment, increased growth of germs in your skin etc.
Most likely, eczema can be caused due to family and genetics reasons as stated above. It cannot be, however, contagious. That means if your children are under the grip of eczema, you don't necessarily can get infected by it.
In many cases, however, it is seen that the children that are born pretty late to a woman are prone to get eczema. There few triggers also can promote the growth of eczema in your skin. Triggers cannot directly attack the skin, but people with sensitive skin can have attacks of triggers since they can cause a flare in your skin.
Some of the other reasons behind eczema can be as follows:
Makeup and perfume
Soaps
Cleansers
Smoke of cigarette
Sand and dust
Solvents
Chlorine
Bacteria
Flu or cold
Allergy
Sweaty at one moment and feeling chilled at another
Low humidity in the winter season
Extreme weather in summer or winter season
Using hot water for bathing
Dry climate
Is Oatmeal Good for Eczema?
There are many reasons behind the positive action of oatmeal over eczema. Many experts suggest that oatmeals are good for sensitive skin and eczema. It is because of its feature of naturally providing moisture and it is full of anti-inflammatory properties.
It also provides relief from irritation and free radicals by the property of antioxidant. Also, according to several studies, the best oatmeal to have is the steel cut one since you can get two in one benefit: skin and health. People may still ask this question, 'is oatmeal good for eczema?' the answer is, it is. Let see the benefits below to get the details of it.
1. Heals the eczema
The oatmeal for eczema can be much help if your eczema is quite stubborn to go away. It recovers the moisture of your skin and reduces itchiness. You also get the benefit of getting rid of problems causing skin barriers to disappear and it also regulates inflammation.
2. Natural face cleanser
Oatmeal has a certain content known as saponin that makes it equivalent to soap or a facial cleanser. It naturally removes all the dust and sand particles from your skin and brings about the natural glow.
3. Retains moisture in the skin
Oats help you to store the moisture in your skin and prevent it to get dry. This is why oats are a compulsory ingredient in some of the natural moisturizing creams.
4. Oats are a natural scrub
Oats have a gritty nature and it is good for sensitive skin type people. It is especially good for skin that doesn't like exfoliation.
5. Helps in the treatment of Atopic Dermatitis
It naturally cures the Atopic Dermatitis and brings about your original skin back. It provides your skin the required moisture and cleanliness that it needs. It penetrates deep into the layers of your skin and heals it from skin irritation and eczema.
6. Cure the sunburn
Oats are also beneficial for the healing of sunburn that can be a headache for some people. It naturally soothes your skin and provides moisture. It also heals and gets you rid of free radicals.
7. Reduces itchiness
Itchiness can cause many skin conditions such as fungal infections or dermatitis. Even eczema can sometimes be caused due to itchiness. Oats can be helpful in healing your skin and preventing it from further itchiness.
How to Use Oatmeal for Eczema?
You can find many ways to use oatmeal to treat eczema easily as mentioned as follows.
#1 Oatmeal Mask
Oatmeal is filled with a content called as saponin, which helps in cleansing your skin naturally.
Honey is full of anti-oxidants that can help you to get relief from free-radicals. Furthermore, yogurt is also helpful for skin since it reduces the dead cells from the skin and soothes the itch within the eczematous skin
Ingredients:
Oatmeal: 1/3 cup
Honey: 1 tbsp
Yogurt: 1 or 2 tbsp
Hot water: half cup
Directions:
Pour prescribed oatmeal in a separate bowl and add hot water to it.
Leave it for a minute or two.
Add honey to it and mix it well.
Again, add yogurt and mix it well.
Apply it to your skin and gain soothing experience.
Use this mixture daily to get rid of eczema.
#2. Oatmeal Bath
Oatmeal, when used with lukewarm bathing water, is effective in healing psoriasis and eczema. It reduces itching and inflammation.
Ingredients:
Bathing tub and water
Fine oatmeal: 1 to 2 cups
Directions:
Take lukewarm water in a bathing tub or something similar.
Try avoiding hot and boiling water since it can worsen the condition.
Add the finely powdered in the lukewarm bathing water and stir it well till it becomes smooth.
Make sure to go carefully inside since oatmeal can make it slippery.
Let the oatmeal do its magic for 15 to 20 minutes. You can relax in the bathing tub till it soothes your skin.
After getting out of the water, don't rub off water from the towel, it can make your eczema worse. Just pat and dry yourself to get rid of excess water from your skin.
If you still feel stickiness all over your body, take bath again and rinse off the extra oatmeal in your body.
You can have this bath once a day. if your eczema is bad, make sure to ask the doctor about the number of times you need to take an oatmeal bath.
#3. Oatmeal and Milk Bath
Milk is an excellent anti-itch agent, highly effective in soothing the itching during eczema. The oatmeal is rich in fiber, which helps the skin to release the dead cells and regenerate.
Ingredients:
Oatmeal:1 to 2 cups
Milk: 4 cups
Directions:
Take lukewarm water and add the oatmeal in it.
Stir well and add milk to it. Let the ingredients mix well in the water.
Get inside water and let your skin soak the components in for about 15 to 20 minutes.
Dry yourself by patting the towel against your skin.
You can take bath again to rinse off the stickiness off of your skin.
#4. Oatmeal, Chamomile, and Lavender
Lavender is famous for the treatment of acne and many dermatologists refer it to people around the world. Chamomile has antiseptic and anti-inflammatory properties that further helps in the reduction of eczema.
The unique blend of the three elements makes the quick treatment possible.
Ingredients:
Lukewarm water for bath
Oatmeal: 1 cup
Dry lavender: 5 tbsp
Dry chamomile flowers: 5 tbsp
Directions:
Add the lukewarm water in the bathing tub or similar container and mix the oatmeal in it.
Thereafter, add chamomile and lavender to it and mix well.
Get inside water and let yourself soak it all in for 15 to 20 minutes.
Dry yourself up by patting the towel against your skin.
Apply moisturizer to your skin.
#5. Oatmeal bathing with Aloe Vera
Honey has antibacterial properties that help you to get rid of extra bacteria and germs that attack your skin. Since mint is a rich source of salicylic acid, it is vastly used as a powerful ingredient for the treatment of acne.
Milk powder, on the other hand, is most beneficial ingredient since it can help you to get the young and fresh skin.
Ingredients:
Oatmeal: 1 cup
Fresh/gel Aloe Vera: 3 tbsp
Honey: 2 tbsp
Mint: 3 tbsp
Milk powder: 4 tbsp
Directions:
Take lukewarm water and add it to a bathing tub.
Add oatmeal to it and mix well.
Thereafter, add honey in a bowl and put it in the microwave to make it warm. Make sure to make it runny and nice.
Add Aloe Vera, honey, mint, and milk powder to the lukewarm water and mix well.
Make sure to soak it all in for 15 to 20 minutes.
Dry yourself by patting clean towel against your skin.
#6. Oatmeal, Grape Seed, Lavender and Vitamin E Oil Bath
Onion is highly beneficial for your skin since it is full of Vitamin C, A and E. it provides you protection against aging signs and relieves you from free-radicals.
The unique blend of oatmeal and onion can be proved to be a boon for your skin since it cools your skin and provides you soothing experience.
Ingredients:
Oat flakes: 2 to 3 cups
Lavender oil: 4 drops
Extra virgin oil: 2 tbsp
Vitamin E oil: 5 drops
Grape seed oil: 10 drops
Cheesecloth or pantyhose
Directions:
Take a bowl and mix the lavender oil, Vitamin E oil, grape seed oil and extra virgin oil and let it rest for few hours.
Take another bowl, and add oats and the mixture of oils. Stir it to mix them evenly.
Take muslin bag or cheese bag and add the above mixture to it. Tie it on the end and drop it in the bathing water.
Stir the water a bit to evenly distribute the oats and oils in water.
Get inside water and soak in for 20 to 25 minutes.
You can also rub the bag against your skin prone to eczema.
Rinse off with lukewarm water and dry your skin with a clean towel.
#7 Tomato and Oatmeal
Tomato is one of the effective natural healers that helps in the treatment of acne, blackheads, tanned skin, and gets you rid of dull skin. The combination of oatmeal and tomato can give you better skin and relief from eczema.
Take one tomato, 1 tbsp oatmeal, and lemon juice and blend them well.

Make it a fine paste.
Apply it on your clean and dry face.
Let your skin soak it all in for 15 minutes.
Use a wet and warm cloth to remove it all.
Repeat this every day for better benefit.
#8 Rice Flour and Oatmeal
Rice flour has the property of absorbing the excess of oils from your skin protecting it from bacterial attacks.
Take equal amounts of rice flour and oatmeal and mix it in a bowl.

Add water and mix it again. Let it form a thin paste.
Apply it on your face and neck and massage gently.
Let it dry and rinse it with normal water.
Do the thrice a week for better results.
#9 Cucumber and Oatmeal
Cucumber is famous for healing the skin from irritation because of the presence of caffeic acid ascorbic acid.
Take 2 tbsp oatmeal, 1 tsp honey, half cucumber, and I tsp lemon and mix well.

Make it a smooth paste.
Apply it on your face and leave it for about 20 minutes.
Rinse with water and dry your face.
Repeat this every day for better benefit.
#10 Turmeric and Oatmeal
Turmeric is used in Indian kitchen as a regular spice since it provides multiple health benefits. It is because of its antiseptic properties and it is good for your skin either. It soothes your skin and removes free radicals.
Take a little amount of turmeric, oatmeal, and water in a bowl.

Make it a thin paste and apply it on your face.
Let the paste dry on your skin and rinse it with lukewarm water while massaging your face I circulation motion.
Dry your face and repeat it thrice a week.
Important Tips to Remember
While using the pantyhose or muslin bag, don't forget to throw it. Reusing can cause some skin conditions.
Make sure to use sunscreen creams before going out in the sun.
Powdered milk is preferable over whole milk for bathing purpose.
Colloidal oatmeal can be beneficial on your skin since it reduces inflammation and other effects of eczema. You just have to add colloidal oatmeal in water and soak yourself in for 15 to 20 minutes.
The above mentioned are beneficial treatments using oatmeal for eczema that you can use for smooth skin. It can clean your skin naturally and make you look like before.