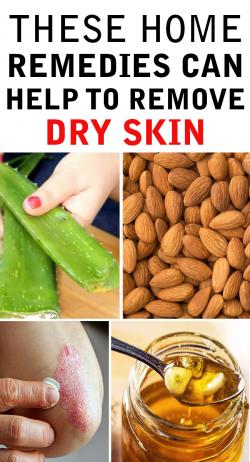 Dry skin is more common and many of us already experienced this at-least once in our lives. Dry skin though not very dangerous can cause itching and lead to other skin diseases and may look awkward to scratch all the day. This is why you must get rid of dry skin.
Before jumping into various methods to cure dry skin, let's see what main causes of dry skin are.
Dry Skin Causeshow to get rid of dry skin
Climate change. (Lack of moisturizer in air)
Detergents which extracts natural oils on your skin.
Not having healthy diet.
Low hydration levels in your body.
Excessive bathing etc…
Whatever the cause you can cure dry skin and get well hydrated skin. For that you need to follow below steps. These steps treat your skin externally and internally making your skin rehydrate.
Method – 1 (Moisturize from the outside)
#1 Apply moisturizing cream frequently
This simple remedy will help you to get rid of itching. Wash affected part and exfoliate your face, hands and legs with moisturizing cream. But remember, you must practice this regularly, piling on an inch-thick layer of cream once a week is not going to help you out. Consistent moisturizing is needed. You can take a small moisturize cream tube with you while going out (if weather is drying your skin).
You can also try homemade moisturizer/natural moisturizer like Buttermilk, Olive Oil and Honey.
#Tip
Best time to moisturize is when your skin is damp. As soon as you take bath or after washing your face/hands pat your skin until it's slightly damp (when there is still some moisturize) apply moisturizing cream.
Change your product if you don't see any result from it. Instead try homemade moisturizers (listed above).
Remove dead cells on skin through exfoliating. The process involves facial scrubs but make sure that you're not striping out skin's natural oil. Instead you can homemade scrubs or baby washing soap.
Moisturizing tips for sensitive skin.
#2 Get rid of itchy skin
Dry skin often causes itching; scratching may sometimes worsen by itching. Apply anti-itching cream. With my experience moisturizer alone can help you get rid of itchy skin.
Method – 2 (Hydrating from Inside)
#1 Drink lots of water
Simple yet, an effective remedy. Drink at least 2 liters of water every day. Water flushes toxins carries nutrients to your skin cells stopping dry skin. Also take energy drinks.
#2 Eat healthy to stay healthy
Eating good amount of vitamins and nutrients will improve overall health, increasing blood flow. Prefer good diet foods like avocados, olives, peanut butter, salmon, walnuts and tofu.
#3 Take supplement
For a quick relief take vitamin supplements. Consult Doctor before going with any supplement. Vitamins and minerals facts sheet.
#4 Avoid smoking, Alcohol and salty foods
Fried and salty foods exacerbate dry skin by dehydrating body. Instead take vitamin rich food items discussed above.
Method -3 (Prevent Dry Skin)
#1 Avoid excessive bathing
No, don't avoid bathing. Don't shower too much, this will strip natural moisturizer from skin leaving it dry.
Too hot water will wash away your skin's protective lipid barrier.
Take lukewarm water, this doesn't strip hydration from your body.
#2 Take care while going out (Wear sunscreen while going out)
Moisturize all over the year. According to your climate take necessary steps like wear sun screen while going out in summer and gloves in winter and in dry weather.
Method – 4 (Home treatments for dry skin)
Queen Cleopatra used to bath in milk! It may seem extreme to you. Try washing your face and skin with milk. Best way to do this is, dip a cotton cloth in the milk and then massage it on affected part. Lactic acid in milk gently clean skin and high fats are good for skin moisturizer.
Rinse Aloe Vera gently and leave it for 5-10 minutes. This will rehydrate your skin naturally.
Use natural oils, olive oil, almond oil and coconut oil are all fantastic natural home remedies for dry skin.
Did we miss any important methods here? Share in comments to help our readers get rid of dry skin.