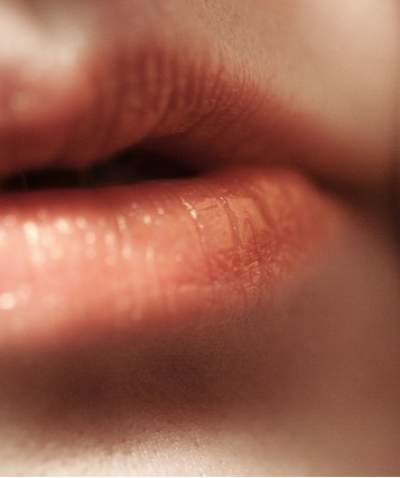 Dead skin on lips isn't going to make it look gorgeous. Sensitive skin over lips turn dark due to few external factors like UV rays, allergens, excess smoking and hormonal imbalance. Dead skin over lips is common and every men and women will experience this in some point of their life.
Good news is that you can get rid of dead skin on lips at home. All you've to do is to exfoliate dead skin and apply the natural lip balm to hydrate them. You must try this simple remedy 1-2 times in a week.
Discard your idea about peeling the skin manually, this result in injury or bleeding. Natural home remedies not just it wipes those impurities off the lip, but the nutritional ingredients in it improve healthy functioning of the skin. I personally don't recommend chemical creams as they can stimulate allergic reaction in sensitive people.
Hold on for few more minutes and you'll know simple remedies to get rid of dry skin on lips.
1. Make your lips wet with warm water
To remove dry skin or dead cells piled over lips you must initially hydrate them with water. Dip a clean cloth in warm water and place it over lips for 5 minutes. You can alternatively use cotton ball over lips.
2. Exfoliate dead skin using lemon and sugar scrub
Lemon is renowned for its cleansing and whitening properties. It can effectively remove dark spots and dead skin over the lips. You can use this remedy over other parts of the skin like over elbows and knees.
Take required amount of powdered sugar in a clean bowl. Add 2-3 drops of lemon juice and water to it. Mix until you get thick paste.
Now, apply this scrub over lips and rub gently to remove dead skin cells. Once you're done with this process rinse the scrub with water and pat dry.
Alternatively, you can mix 1 tablespoon of olive oil with 1 tablespoons of sea salt. Squeeze few drops of lemon juice and mix thoroughly. Gently massage the scrub over lips in circulation motion.
Note: Limit the use of salt and lemon juice if you experience infection over the lips.
3. Hydrate your lips with cucumber
As dead cells are wiped off, now your lips need natural ingredients that can stimulate cell regeneration and moisturize it. Rinse the scrub and pat dry with soft cloth.
Take chilled sliced cucumber and massage gently over the lips. Assorted properties in cucumber hydrate the skin and help to remove dark spots. Regular use can make your lips clear and healthy.
Another remedy to remove dead skin is to rub your lips with sliced beet root. With these natural remedies you must take nutritional rich diet and drink enough water.
If you've serious dark spots over lips, then use soft toothbrush to exfoliate. But, don't apply force else you may damage your soft lips.
Raw Honey for Lips
Benefits of honey are prominent and have been documented in religious books. Honey moisturizes and exfoliates your skin and lips. Apart from that, it can lighten dark lips and gives your lips a pinkish glow. You can mix few drops of lemon juice with honey.
Don't apply it before going to bed, as its sweetness will attract ants and insects towards your lips. You can try this first thing in the morning.
Gram Flour Paste
Gram flour is renowned to remove impurities and make the lips soft. But, you may find slight difficulty in remove the mask from lips.
Mix 2-3 drops of lemon juice and water with gram flour. Apply it over wet lips and leave it for few minutes. Use damp cloth to wipe the gram flour mask off the lips. Impurities and dead skin cells will be removed along with the mask.
Aloe vera gel to get rid of dead skin on lips
Hydrating and exfoliating activity of aloe gel will fade dark spots on lips. Because of its nutritional properties, cosmetic industries started incorporating aloe gel to their beauty products.
Antibacterial and anti-inflammatory properties in this gel restrain infectious bacteria and fungi. Mix few drops of lemon juice with aloe gel, and topically apply it on lips. Repeat the process once in a week.
Important tips
Use this remedy to exfoliate dead skin for twice in a week.
Use natural moisturizer to hydrate lips after wiping dead skin.
Chemical creams may irritate your sensitive lips, so use only natural ingredients.
Limit the use of lemon juice if you experience inflammation over lips.
Include nutritious food in your diet to improve healthy functioning.
Would you like to share your secrete remedy to remove dead skin on lips?