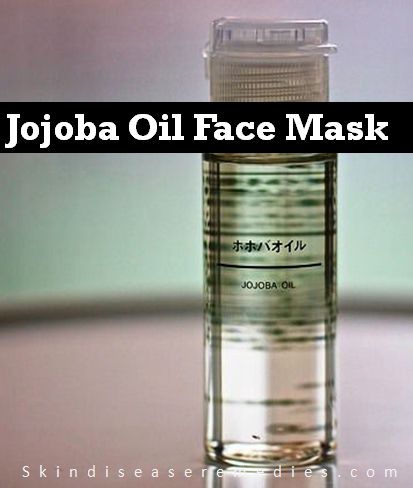 Beauty experts all over the web exaggerate benefits of jojoba oil for skin, because it assists in hydrating and soothing skin. According to Natalia Michalun co-author of "Milady's Skin Care and Cosmetic Ingredients Dictionary" says jojoba oil has been used by Native Americans to resolve health issues since centuries.
Extracted from its seeds jojoba resembles your skin's natural oil sebum. Unique property in this desert shrub oil helps to clear clogged pores, removes wrinkles and controls surplus sebum production. Many skin and beauty experts suggest including this natural oil to your beauty regimen.
Though you can directly apply this oil over skin, experts recommend to mix it with other moisturizers or make your own jojoba oil face mask.
Jojoba Oil for Face Mask Acne Prone Skin
Acne is mainly caused by excess sebum, dead skin cells and bacteria. Emollient properties in jojoba oil soothe skin by shedding dead skin cells, controls sebum production and antimicrobial properties restrains bacterial infection.
Also read: Jojoba oil for acne scars and stretch marks
Things you'll need
Jojoba oil – 1-3 tbsp
Raw honey – 1 tbsp
Lemon juice – 1 tbsp
Mashed straw berries – 8-10
Procedure
In a bowl mash straw berries, then add lemon juice, raw honey and jojoba oil to it.
After cleansing your face, apply this thick face mask over your skin in circular motion.
Let it sit for 15 minutes and then rinse it off.
Place two sliced cucumbers over eyes.
Also read: Cucumber face mask recipes
If you've sensitive skin, then avoid lemon juice. (Also read: Lemon juice for removing acne scars)
Topical application of jojoba oil tricks skin telling that it's already moisturized and slows down oil production. Moisturizing properties in honey hydrates your skin.
Always go for organic jojoba oil, avoid using refined oil.
Alternatively you can just mix manuka honey to jojoba oil and apply it on your face.