Ancient people in India are aware of the exceptional benefits of turmeric powder, may be this is why traditionally brides and grooms in India are applied turmeric paste as a marriage ritual.
Not only on marriage occasions, women in India, apply turmeric paste before bathing. I still remember my admired English ma'am; she used to apply turmeric paste once or twice in a week. Apart from having beauty benefits, turmeric for stretch marks has been considered as an effective home remedy.
Stretch marks are no more considered as a flaw. They're normal and to rise an awareness, a social media campaign has been started with "Love your lines" on instagram.
When you gain or lose weight, your skin fail to keep up the pace resulting in breakage of elastic fiber under the skin. This breakage appears as perpendicular lines over the skin. Though they're not associated with any pain or issue, people try to remove them out of cosmetic concern.
Pregnancy stretch marks are very common in women. This is something that can't be prevented completely. Anyhow, experts recommend applying turmeric, lemon and apricot paste during pregnancy; these innate ingredients will enhance elasticity of your skin thus limiting streaks.
Unfortunately, you can't complete treat stretch marks. No medication or ointment or home remedy was proved to completely fade these streaks. However, they can be used to lighten these lines over the skin. (source)
How to Use Turmeric Paste for Stretch Marks?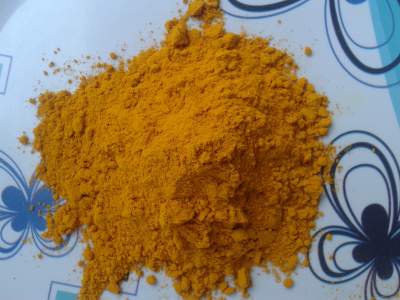 There are many cosmetic products that can effectively treat stretch marks, but turmeric stands different because it's affordable and natural. Anti-inflammatory, antiseptic and antioxidant agents in turmeric powder make it an excellent remedy for treating acne, skin infection, fever, arthritis and digestive problems. Ancient people used turmeric to treat liver disease and reduce "Bad" cholesterol in the body.
Curcumin in turmeric powder is a compound that exhibits anti-inflammatory properties, which can inhibit chronic diseases. A research concludes that curcumin penetrates into cell membrane and enhances its resistance power. (source)
You might think why I need to use turmeric paste when it can't effectively treat my stretch marks? (As mentioned in the above paragraph)
Because, naturally turmeric powder is packed with assorted nutrients that can help you to maintain healthy and glowing skin. So, I personally recommend you to add this spice to your beauty regimen.
How to Make Turmeric Paste?
Making turmeric paste is damn simple. Just mix required water to it and apply it over prewashed face. To increase the effectiveness of the mask you can optionally add other powerful innate ingredients like lemon, honey and coconut oil.
Also read: Turmeric and honey mask
1. Turmeric and Lemon Juice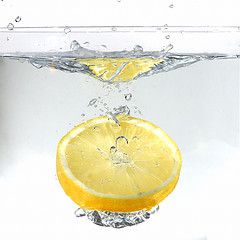 Initially wash the affected area or stretch marks with water and pat dry. So that impurities piled over the skin can be removed. Turmeric and lemon juice or cucumber juice can be used to remove black spots on the skin and lighten stretch marks.
If you've sensitive skin, replace lemon juice with curd, buttermilk or malai, this will help you to treat stretch marks on stomach.
2. Turmeric and Coconut Oil
Coconut oil is renowned for its moisturizing properties. It has unmatched benefits to your skin, learn them here. Mix turmeric powder with coconut oil or just rub coconut oil to treat stretch marks.
These home remedies will improve functioning of the skin and enhance its elasticity. As mentioned above, you can use these home remedies before pregnancy to avoid stretch marks to some extent.
3. Turmeric and Saffron with Lemon Juice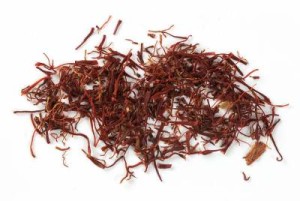 Saffron is a spice, which is derived from the dried stigmas of the flower. It has got significant attention in treating menstrual issues and to increase sexual desire. (source)
Anyhow, people also use it in treating asthma, cough, insomnia, depression, heart burn and dry skin. Mix it with turmeric and add 1-2 drops of lemon juice to the paste. Properties in lemon can lighten the scars effectively.
You can replace saffron with sandalwood powder. Anti-aging and anti-tanning properties in sandalwood powder will make your skin glow.
Also read: Sandalwood for treating acne
Important Note:
Apart from using it topically, you can consume turmeric powder to improve elasticity and overall health. Use black pepper to increase its absorption in the body. When using turmeric for stretch marks, remember that you're enhancing your over all skin functioning and also stretch marks can't be treated completely.
So, experts recommend to topically applying these natural ingredients over the stomach, on elbows and on knees regularly while you're pregnant or when you're losing weight. This will enhance elasticity of the skin.
Image source: Flickr.com