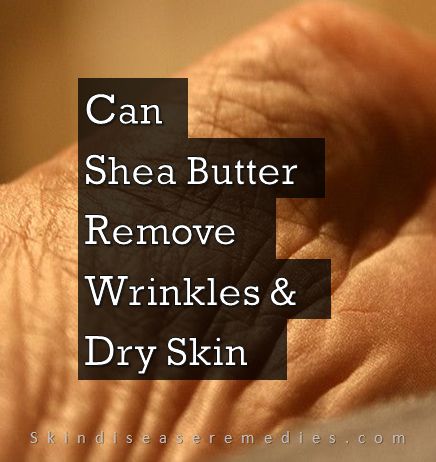 Raw shea butter for wrinkles and dry skin revamps skin tone and texture resulting in well hydrated skin. Let's have a brief look on them.
Wrinkles are folds or ridges that appear as a result of aging, lack of few elements in skincare or because of prolonged immersion in water. Whatever the reason, it spoils your physical appearance. It's a misconception that dry skin results in wrinkles, says Paula Begoun (creator of Paula's Choice). Abundant research by experts proves that wrinkles are not caused by dry skin.
For instance, babies with dry skin have chronic skin diseases like eczema and psoriasis, but did you ever see wrinkles? (Excluding folds caused by excess muscles) [Related post: Shea butter for stretch marks]
Topical application of African shea butter transforms wrinkles and dry skin to smooth and well toned skin. Restorative properties in shea butter repairs damaged tissues resulting in supple skin.
How Shea Butter Removes Wrinkles
Collagen is responsible for skin's elasticity, when it gets damaged because of outer or inner radical's, skin loses its elasticity forming wrinkles. Just a moisturizer can't remove these folds; anyhow fine lines formed by dry skin can be removed with topical application of store bought moisturizers. To remove wrinkles you need to try something with more innate properties like shea butter.
Shea butter as antioxidant, anti-inflammatory and antibacterial properties, along with vitamins A, E, F. Cinnamic acid esters in shea butter provide natural SPF protection from harmful UV rays, this helps skin to avoid photo aging signs.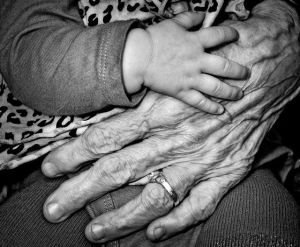 Paula Begoun states, antioxidants thwarts free radical that can damage collagen and protects skin from the no #1 cause of aging, Sun. High levels of vitamin A and E are powerful antioxidants in shea butter, where vitamin A enhances collagen production; vitamin E keeps the skin soft, smooth and nourished.
Shea butter also contains therapeutic fatty acids in its nutritional aisle, this property balances the skin and aids in nourishment. A group of compounds known as phenols are specific source of antioxidants.
Topical application of shea butter forms a barrier on the skin which keeps dangerous pollutants at bay and saves you from harmful UV rays.
Thus versatile nature of shea butter not only removes wrinkles but prevents them.
Shea butter Anti-wrinkle cream recipe
Strong smell of raw shea butter makes it little bit difficult to use it over face, so mix it with other essential oil and make fascinating anti-wrinkle cream. You can try your own recipe with your favorite essential oils.
Things you'll need
Raw shea butter – 2 ounce
Jojoba oil or virgin olive oil – 1 tbsp
Carrot seed essential oil – 20 drops
Fennel essential oil – 10 drops
Recommended : 40 Jojoba Oil Uses
Procedure
You can either melt shea butter or mash it using fork.
Pour other ingredients including virgin olive oil, carrot seed oil and fennel oil. Mix it well.
Let it cool for few minutes, and then apply it over your face or skin.
Note: Cleanse impurities before applying shea butter anti-aging cream.
Read this article : How to use raw shea butter on face
Shea Butter for Dry Skin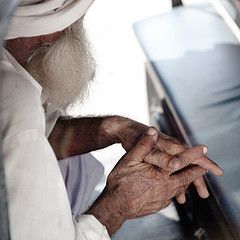 Shea butter is an innate humectant, this well known for its moisturizing fractions. Unlike other oils, shea butter has both healing and moisturizing properties. Skin releases its own oil known as sebum, when it fails to secrete enough sebum because of inadequate eating habits or unfavorable environment, the moisture over skin dries up resulting is dry and itchy skin.
Luckily, shea butter and sebum has identical moisturizing elements, but unlike sebum it doesn't clog pores and controls excess sebum production. Thus this makes this African butter competent remedy to treat dry skin.
Apply shea butter face mask directly over your skin or pour olive oil or jojoba oil in it to spice-up your moisture.
Related post: Make Whipped Shea Butter in Less Than 15 Minutes