Lemon water is known as instant refresher. Antiseptic and anti-aging properties residing in lemon juice treats skin ailments and enhances its elasticity. The acidic property in lemon stripes impurities and dead cells accumulated over the face, resulting in spotless skin.
Pollutants, impurities and dead cells piled over your skin makes it dark and unhealthy. Lemon for skin whitening works effectively because of its bleaching property. However, people with sensitive skin should limit the use of lemon juice as its acidic nature may stripe natural moisture along with impurities.
Experts recommend applying lemon face mask at night and sunscreen cream before going out.
To decrease its acidic activity, beauty experts recommend using other innate ingredients like coconut oil and olive oil with lemon drops.
DIY Recipes of Lemon Juice for Skin Whitening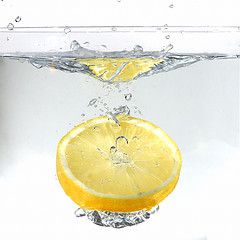 Citric acid in this yellow fruit acts as natural bleach and also helps to maintain pH of the skin. Nourishing elements packed in lemon include, vitamin C, B6, A, E, folate, niacin, riboflavin, copper, iron and zinc.
Flavonoids in lemon exhibit antioxidant activity that restrains free radicals and improve smooth functioning of the skin.
Vitamin C helps in reducing aging wrinkles and fine lines.
Antibacterial properties packed in lemon juice thwarts acne and infection causing bacteria.
Exceptional nutrients and vitamins in lemon fasten the healing process.
Anti-inflammatory agents reduce inflammation caused due to injuries or acne blemishes.
1. Lemon Juice and Water in Equal Ratio
Take fresh lemon and squeeze it to obtain the juice. Add required amount of water to lemon juice and spray it over the face. Avoid contact with open cuts, injuries and eyes.
Leave it for 20 minutes and then wipe using cotton ball. Regularly use this face mask treatment to see positive results. Wear sunscreen cream while going out, because acidic nature of lemon juice makes your skin sensitive.
Note: Don't use lemon juice daily, use it on alternate days.
Also read: Cucumber mask for skin lightening
2. Cleanse Your Face with Lemon Juice
Squeeze fresh lemon juice in a bowl and using cotton ball apply it directly over the face. Use 1-2 drops of lemon juice over cotton ball.
Wipe over your face, excluding injuries and eyes. Leave it for few minutes and then wash off to get instant refreshing.
3. Lemon and Sandalwood Powder for Skin Whitening
Sandalwood is an innate home available remedy; know to exhibit antimicrobial and antibacterial activity. Mix 1-2 tbsp of sandalwood powder with few drops of lemon juice thoroughly.
Wash and pat dry your face before applying the face mask. Evenly apply the sandalwood mask over the face and leave it for few minutes and then rinse it off.
4. Multani mitti and Lemon Juice for Oily Skin
Not all ingredients works for all skin types. To treat oily skin and to have lightening skin, mix 1 teaspoon of fuller's earth with 1 teaspoon of lemon juice. Add water or rose water to make smooth paste.
After washing your face with water, apply the face mask and leave it for 15 minutes. So, that the ingredients start acting over the skin.
Related post: Multani mitti for oily skin
5. Honey and Lemon Juice for Dry Skin
Emollient nature of honey helps to lock moisture over your skin, because lemon juice may make your skin dry, adding honey to the face mask will hydrate the skin.
Mix 1 teaspoon of raw honey and 1 teaspoon of olive oil with 1 teaspoon of lemon juice. After making thin paste like consistency, apply it over prewashed face and rinse it off in 15-20 minutes.
Related post: Honey and lemon face mask
6. Lemon and Coconut Oil
Coconut oil exfoliates dirt and impurities from the skin. Mix virgin coconut oil with few drops of fresh lemon juice. Wash your face and pat dry before applying the face mask.
Use cotton ball to apply this mask over your face. Leave it for 15 minutes and then rinse it off.
7. Glycerin and Lemon Juice for Skin Whitening
Renowned for its moisturizing benefits, glycerin can hydrate your skin and enhance its elasticity. Mix glycerin with few drops of lemon juice thoroughly. Use cotton ball to topically apply this face mask.
After 15-20 minutes, rinse it off with water.
Note:
Assorted properties in lemon juice take time to show positive results.
Limit the use of lemon juice if you've sensitive skin.
Wear wide hat to avoid harmful UV rays, while using lemon juice.
Apply lemon juice on alternate days.
Reach your dermatologist to check effectiveness of the lemon.
Other Skin Whitening Remedies: