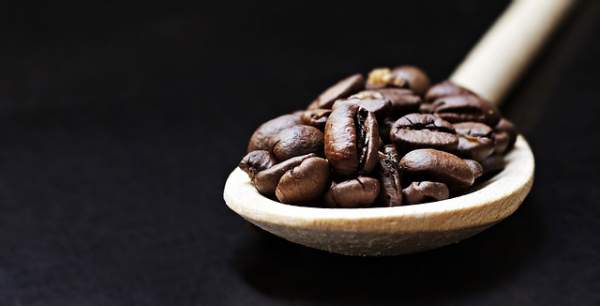 External and internal factors ruin your physical appearance by resulting in dark or brown spots. In this article, you'll learn on how to use coffee for skin whitening.
Benefits of coffee are beyond giving an instant jolt of energy. Nutrients housed in it can help to exfoliate your skin, improve skin texture, reduce inflammation, get rid of cellulite and lighten the appearance of dark circles. (1)
It may be skeptical for you, how can a delicious ingredient benefit skin. But studies and researches back these claims.
Must Read: Can Baking Soda Whiten Your Skin?
Is Coffee Good for Skin Lightening?
Packed with essential nutrients, coffee powder can improve your skin texture, lighten your face and shed accumulated dead cells.
Massaging with coffee face scrub will improve your blood circulation and enhance overall functioning of your skin.
Housed with skin brightening abilities, coffee face mask can make your skin glow naturally.
Antioxidant activity of coffee helps to thwart free radicals and reduce fine lines. It also helps to combat harmful UV rays, which turn your skin complexion.
Caffeine exhibits the anti-inflammatory property that reduces inflammation over the skin.
Topical application of this face mask tightens your skin, reduce fine lines, wrinkles and inhibit the growth of cancer cells.
Anti-inflammatory ability help to reduce puffiness, dark circles and improve blood flow under eyes.
Grounded coffee beans mask help to exfoliate dead cells and impurities off the skin.
Assorted nutrients in this home available ingredient make your skin supple.
Studies prove that cosmetic creams with caffeine as an ingredient are more effective in treating cellulite. Topical application of this ingredient will dilate blood vessels and tighten tissues.
Antioxidant agents help to reduce the damage caused by UV rays and protect your skin from ailments.
Coffee is one of the best remedies for skin whitening. It refrains bacterial and fungal infection.
How to Use Coffee for Skin Whitening?
Take time and check ingredients on your personal beauty cream, you'll be surprised to see caffeine included in it. I love coffee for its rich aroma and the instant boost I get from it.
To reap its beauty benefits you're advised to use it topically. Depending on your skin type there are different recipes to use.
Coffee face pack recipes for fairness listed below are effective and inexpensive with no side-effects. Choose any one recipe and stick to it for few weeks to see positive results.
#1 Epsom Salt and Coffee Face Scrub
Your skin is exposed to lots of pollutants and dead cells. Cleansing it regularly is one of the effective ways to obtain glowing skin.
Epsom salt is known to remove blackheads, treat acne and make the skin soft. It absorbs excess oil and supplies your skin with vitamin D, magnesium, and zinc.
These nutrients combine to make your skin fair and smooth.
Add ground coffee to warm water.
Mix it with some Epsom salt and wait until you see brown color.
Now, initially wash your face with distilled water and pat dry using a soft cloth.
Gently rub your face with this coffee face scrub and leave for 10-15 minutes.
Rinse it off with water.
#2 Egg White and Coffee Powder for Skin Whitening
This recipe is perfect to reduce hyperpigmentation.
Astringent properties exhibited by egg white help to shrink large skin pores and make the skin firm. It's sticky nature pulls out dirt, impurities and dead cells piled over the skin.
Regularly massage with egg white can make your skin firm, acne free and radiant.
Take ¼ cup of ground coffee or grind yourself.
Mix it with 1 egg white and gently massage it over prewashed face.
After 15-20 minutes, rinse it off with cool water.
Optionally, you can moisturize your skin with rose water or any moisturizer.
#3 Yogurt and Coffee to Whiten the Skin
Yogurt includes lactic acid that exhibits bleaching property. Its hydrating and exfoliating abilities make your skin supple and radiant.
Nutrients in it help to restrain bacterial infection, thwart free radicals, reduce the appearance of wrinkles, improve skin complexion and avoid skin ailments.
Also Read: Is Yogurt Good for Skin Whitening?
Take 2 tablespoons of ground coffee in a bowl.
Add 1 tablespoon of plain yogurt to it.
Mix thoroughly and apply the mask over prewashed face.
Leave it to dry naturally and then rinse it off.
Hydrate your skin with a moisturizing cream to avoid dryness.
#4 Coconut Oil and Coffee Scrub for Skin Whitening
Essential fatty acids residing in coconut oil exhibits antibacterial, anti-fungal and anti-inflammatory properties. Apart from this it lightens the appearance of scars and improves skin complexion.
Fatty acids hydrate the skin and its nutrients penetrate deep into the skin to thwart underlying irritants that trigger skin ailment.
Also read: How to Use Coconut Oil to Whiten Skin?
Take 1 tablespoon of cold compressed coconut oil and 1 tablespoon of coffee ground.
Wash your face with distilled water to remove impurities and pat dry with a soft cloth.
Apply this face mask over the face and leave for 15 minutes.
Rinse it off with water and try this recipe thrice or twice in a week.
#5 Coffee and Honey Face Mask
Anti-bacterial activity exhibited by raw honey keeps irritants away from your skin. Antioxidant ability residing in this natural sweetener reduces wrinkles, fine lines and thwarts free radicals.
Honey has the ability to moisturize, cleanse and protect your skin from harmful UV rays.
Mix 1 tablespoon of coffee powder with 1 tablespoon of raw honey.
Wash your face before applying this face mask.
After mixing the mask thoroughly, apply it over the face and rinse it off after 15-20 minutes.
Also read: Is Honey Good for Skin Whitening?
#6 Coffee and Tea Tree Essential Oil
Nutrients in tea tree essential oil can effectively lighten the appearance of dark spots, improve skin complexion and reduce wrinkles.
The hydrating ability of the oil can help to restore lost moisture over the skin. Anti-inflammatory property can reduce inflammation and other chronic skin ailments like eczema, psoriasis, and rosacea.
It's not recommended to apply essential oil directly over the skin. Beauty experts advise to dilute it with water or carrier oils.
Take 2 tablespoons of coffee powder and mix it with the required amount of water.
Add few drops of tea tree essential oil and mix thoroughly.
Cleanse your face and apply this homemade coffee face mask evenly.
#7 Coffee, Honey, and Lemon Juice
Benefits of honey are listed above. Lemon juice is prominent for its bleaching and acidic abilities.
Topical application of lemon juice will reduce dark spots and improve skin complexion. Vitamin C packed in lemon enhances collagen production and prevent fine lines.
Excess use of lemon juice may irritate your skin, so it's recommended to limit its use.
Take 1 tablespoon of honey, 1 tablespoon of coffee powder and few drops of lemon juice.
Mix all ingredients thoroughly and apply it over prewashed face.
Leave it for 15-20 minutes and rinse it off.
Tips on Using Coffee for Skin Whitening
Along with the topical application, you must include vitamin rich diet to obtain radiant skin.
Don't use ingredients that may irritate your skin.
Choose the recipe depending on your skin type.
Longer exposure to computer and TV screen may result in dark spots.
Along with glowing skin, regular application of coffee face mask can treat minor skin ailments.
Cleanse your skin regularly to remove dead cells and other impurities.
Hydrate your skin internally by drinking enough water and including water-rich
Do let us know if you ever used coffee face mask to obtain whitening skin.