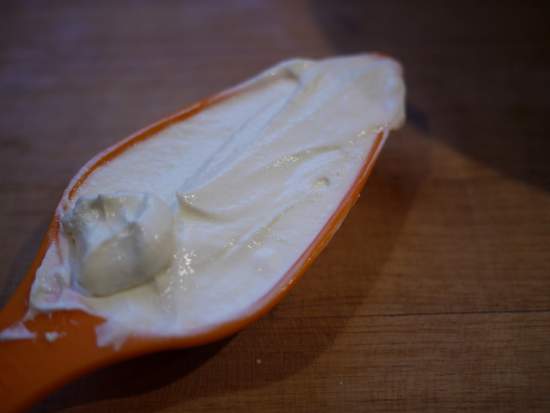 Not just nutritious elements, yogurt is also packed with exceptional beauty benefits. You can use yogurt for face whitening, read this article to find different recipes.
When you turn ancient and few religious books, they all include extolling benefits of yogurt for health. Yogurt with honey has got special attention in ancient times. Packed with protein and calcium, yogurt can reduce blood pressure and help you to lose weight.
Fortunately, its benefits are not just confined to health, topical use yogurt for skin whitening can reduce skin complexion and lighten the appearance of scars.
Hyperpigmentation or dark spots over the face appear when your skin stimulates excess production of melanin. Certain external factors like few chemical incorporated creams, excess exposure to sunlight and internal factors like foods and hormonal imbalance are common causes of dark spots. (1)
Sadly, most people unknowingly use chemical peels to retain normal complexion, which may strip natural oil along with impurities. There are many cases reported about dull and wrinkled skin after repeated use of these commercial beauty products.
Is Yogurt Good for Face Whitening?
Calcium, vitamin D, probiotics and alpha hydroxy acid housed in yogurt restrain ailments, improve complexion and enhance skin tone.
Lactic acid housed in yogurt exhibits bleaching property, which effectively fades dark/brown spots.
Even zinc residing in yogurt help to exfoliate the skin to make it firm and free from dead cells.
Moisturizing agents residing in plain yogurt mask will hydrate your dry skin.
Often dead cells along with other impurities get accumulated over the skin; yogurt has exfoliating agents that can be used as a face scrub.
Antibacterial properties residing in yogurt soothes acne blemishes. Add it with tea tree oil to make it more effective.
Anti-aging agents thwart free radicals that result in fading wrinkles and fine lines.
Assorted properties blended in yogurt tighten skin pores, heals sunburns and reduce age spots.
Dermatologist state that topical application of this home available ingredient can rejuvenate skin cells and make it supple.
Even its internal consumption can reduce aging wrinkles and skin discoloration.
How to Use Yogurt for Skin Whitening?
Instead of visiting a spa, you can turn your home into a beauty spa for few minutes. Take a pack of plain yogurt and topically apply it over the face.
To make it more effective, beauty experts recommend mixing other innate ingredients, which are listed below.
#1 Yogurt for Face Whitening
If you think that this recipe will turn your brown skin to bright, then am sorry it will not.
And I think there is no such cream available. Anyway, these recipes and beauty creams available in local store help to cleanse and obtain a flawless skin.
A simple recipe would be to wash your face and apply plain yogurt to it.
Leave it for 15-20 minutes and then rinse it off with lukewarm water.
If you think that yogurt results in acne breakouts, then read this.
#2 Yogurt and Lemon for Skin Lightening
Lemon juice is packed with citric acid, which has natural skin lightening components. Bleaching property residing in it reduces the appearance of dark spots and improves skin complexion.
Antibacterial and acidic properties exhibited by it can thwart acne causing bacteria and help to balance pH level of the skin.
Anyways, you must dilute lemon juice before applying it, as it makes your skin sensitive to sunlight. Experts even advice to wear wide hat or sunscreen while going out (after applying lemon juice).
Wash your face with water and pat dry with soft cloth.
Mix 2 tbsp of plain yogurt with few drops of lemon juice, then evenly apply the mask over the face.
Leave it to dry naturally and rinse it off.
Alternatively, you can mix 3 tablespoons of oatmeal with 2 tbsp of plain yogurt and lemon juice.
Oatmeal can effectively cleanse impurities, dead cells and excess sebum accumulated over the skin. Antioxidant agents in it can thwart free radicals and postpone aging wrinkles. Amino acids in oatmeal can be used for lightening skin.
#3 Yogurt and Orange for Skin Whitening
Packed with vitamin C, topical application of orange juice will enhance collagen production and plays a vital role in reducing complexion.
Citric acid housed in orange juice exhibits bleaching property, which helps to lighten the appearance of dark spots and scars.
Vitamin A and E in this citrus fruit help to increase blood circulation and protect your skin from UV rays.
Take 2 tablespoons of plain yogurt and mix 1 tablespoon of orange juice to it.
Wash your face and apply this face mask evenly.
Leave for 15 minutes and then rinse it off with water.
Apply natural moisturizer if your skin becomes dry after using this face mask recipe.
#4 Cucumber and Yogurt to Lighten the Skin
Cucumber consists of 90% of water in it. Prominent for hydrating and healing properties, topical application of cucumber will improve blood circulation and guards your skin against ailments.
Vitamin C is also present in cucumber, which improves skin's elasticity and makes the skin flawless.
Take 1 fresh cucumber and peel its skin.
Now grate the cucumber and mix it with plain yogurt.
Apply this face mask over the prewashed face and rinse it off after 15-20 minutes.
#5 Yogurt for Skin Discoloration
Rosewater is renowned for hydrating and cleansing properties. This colorless liquid will cleanse impurities and reduce dark spots.
Turmeric powder is packed with essential nutrients that improve skin complexion, reduce hyperpigmentation and restrain ailments.
Mix 1 tablespoon of rosewater with 2 tablespoons of yogurt in a bowl.
Also, take a pinch of turmeric powder and mix to the above paste.
Apply it over the face and rinse it off with water.
#6 Yogurt and Egg White
Exfoliating properties of egg white removes impurities and shrink large pores. It also makes the skin firm and reduces dark spots.
Take 2 egg whites and whisk with 2 tablespoons of plain yogurt.
Apply the mask on prewashed face.
Massage in circular motion.
Leave for 15 minutes and then rinse it off with water.
Apply rose water after this face mask treatment.
#7 Yogurt, Avocado and Coconut Oil
According to a study, coconut oil has SPF of 7.119 and stands second after olive oil.
Also, fatty acids packed in it can hydrate your skin and other nutrients lighten the skin.
Avocado has vitamin A, C, D and fatty acids in it. These vitamins reduce fines lines, lighten dark spots, rejuvenate your skin and make it smooth.
Take ¼ avocado and mash it.
Mix 1 teaspoon of yogurt and 1 tsp of pure coconut oil to the paste.
Wash your face and apply the mask evenly all over the skin.
Leave for 15-20 minutes and then rinse it off with water.
This effective homemade face mask will help you to get rid of hyperpigmentation when used regularly. To get rid of sun tan, topically apply plain yogurt evenly all over the skin. Rinse it off after 15 minutes.
Tips on Using Yogurt for Skin Whitening
After rinsing yogurt facial mask, your skin becomes tight and dry. Topically apply the olive oil or any other natural moisturizer to hydrate the skin.
Avoid smiling and moving muscles when the mask is over the face, as this will result in fine lines and wrinkles. Yogurt for face whitening is an effective remedy but like other home, remedies lack strong scientific research, anyhow people who used this mask post positive reviews.
Drink enough water and include vitamin rich diet.
Wear sunscreen cream while going out.
Avoid long exposure to sunlight and computer screens.
Regularly moisturize your skin to avoid dry itchy
Chemical included creams can make your skin rough and dull, avoid them.
Patch test before applying above mentioned recipes.
Beauty is not in the face; beauty is a light in the heart. 🙂