This inflammatory skin condition is triggered by the immune system. Read this article to know how to use vitamin E oil for psoriasis.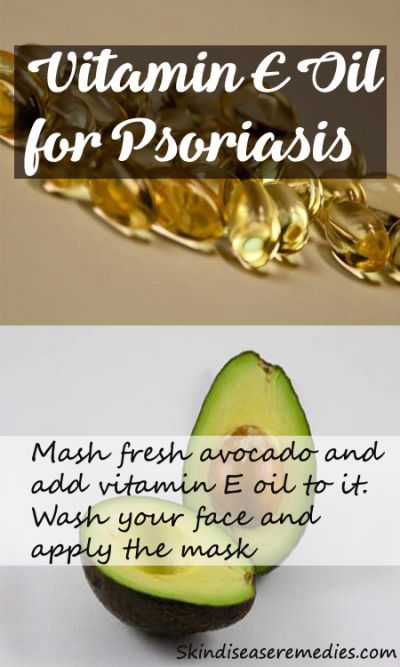 How Do You Get Psoriasis?
No one knows the actual cause of this chronic skin ailment. Researchers hold genetic to one of the factor.
A healthy skin cell takes 28 to 30 days to mature and shed from the body. But, in psoriasis affected person skin cells mature in 3 to 4 days. As skin fails to shed these rapid growing cells from the body, they pile and form lesions. (1)
How to Cure Psoriasis Permanently?
There is no cure for this chronic skin ailment. However, using steroid creams and natural remedies like vitamin E oil, grapeseed oil and black cumin oil you can reduce these dry scaly and itchy patches.
Vitamin E oil is packed with exceptional nutrients. Due to its enticing properties, most beauty products incorporate it as an ingredient.
But few doctors say that topical application of vitamin E oil trigger allergic reaction. So, it's recommended to patch test before using it over the face.
Benefits of Vitamin E Oil for Psoriasis
Naturally, vitamin E has a wide range of benefits for health, skin, and hair. Scientific reports state that regular consumption of vitamin E-rich diet and topical application of the oil can reduce psoriasis.
Experts say that topical application is more preferred while treating skin related ailments.
Antioxidant activity residing in the oil can thwart free radical that damage healthy skin cells.
The study concludes that assorted nutrients in vitamin E oil can reduce oxidative stress and inflammation in psoriasis.
Vitamin E oil repairs skin cells and fasten the healing process.
Anti-inflammatory property reduces inflammation caused by psoriasis.
Moisturizing and soothing properties in vitamin E oil hydrates dry scaly patches.
Regular application of vitamin E oil will lighten scars and make your skin glow naturally.
Vitamin E enhances collagen production, which improves elasticity and fades wrinkles.
Topical application of vitamin E oil helps to shed dead skin cells.
You can blend other natural ingredients like olive oil with vitamin E oil.
How to Use Vitamin E Oil to Treat Psoriasis?
You can take vitamin E supplements (prescribed by a physician), vitamin E rich diet or vitamin E oil.
Of these 3, topical application is most recommended. As nutrients directly enter the skin and reduce the inflammation.
Check vitamin E rich foods, here.
The supplement must be prescribed by a doctor.
Gently wash the affected part to shed hanging scaly patches.
Pat dry using a soft
Take vitamin E oil in your left palm and gently apply it to the skin.
Allow it to dry naturally.
Practice this recipe, before going to bed.
Along with this natural remedy, you must avoid foods that can trigger psoriasis. Junk food, dairy products, red meat, citrus fruits, gluten, and condiments are few to name.
Depending on your skin type you can try any of these face mask recipes.
Avocado and Vitamin E Oil
Essential fatty acids housed in avocado mask locks moisture over the skin and help to get rid of dry patches.
Take fresh avocado pulp and mash to form a smooth paste. Add vitamin E oil to it and apply it over prewashed skin.
Vitamin E and Honey
Antibacterial, anti-inflammatory and healing properties of honey aren't new. Mix 1 teaspoon of raw honey with vitamin E oil (lukewarm) and apply it to the skin after washing with water.
Share your own recipe of vitamin E oil for psoriasis.