Moisturizing is one of the crucial steps to have radiant skin. Natural moisture works as a barrier over the skin; alarming levels of pollution and dirt weakens this barrier leading to dry skin and itching.
Debate over using toner to hydrate skin goes on between beauty experts. However, people who've used it feel hydrated and toned. Rosewater and glycerin toner recipe is simple and can be made at home. Humectant property in rosewater and glycerin enticed cosmetic industries to incorporate it into their creams.
You don't need to buy pricey creams to reap nutritional properties of this lotion. People who love folk remedies will be happy to know that they can now prepare an effective cream at home. Shirley is one such woman who has been using this mixture over years. Her daughter Suzanne shared rosewater and glycerin recipe, over her blog here.
How to Make Rosewater and Glycerin Toner at Home?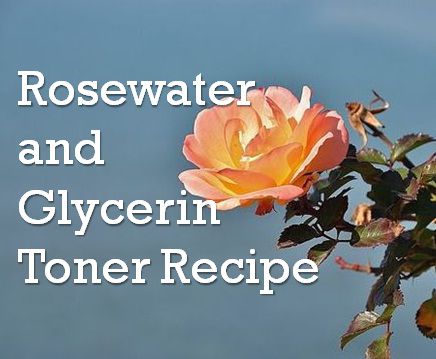 There are bunch of recipes shared over web, we handpicked few of them. You can be your own beauty expert and try different combination as long as you know what you're doing.
Things you'll need
Procedure
Take equal quantities of glycerin and rosewater.
Blend them in a bowl and add few lemon drops to the solution.
Wash your face and apply the toner using cotton ball.
Experts claim it last for 3 months, so you can refrigerate it for future use.
To make it much simple just use glycerin and rose water.
Prepare your face for toner experience by cleansing it.
Then take few drops of glycerin over cotton ball and splash rosewater over it.
Massage in circular motion and spread evenly all over the face.
Benefits of Rosewater glycerin and lemon
Helps to treat hyperpigmentation and lighten skin complexion. (Aloe vera for skin whitening)
Treats acne blemishes and helps to fade scars.
Assorted nutrients help to remove wrinkles and fine lines.
Excellent moisturizer and thwarts infection causing bacteria.
Important tips
Stay away from chemical ingredient rosewater and glycerin.
Limit the use of lemon juice if you've sensitive skin.
Along with toner you must practice a healthy diet and drink enough water.
Remember stress and depression also spoils your appearance. Start regular exercise as a stress buster.
You can share your favorite rosewater and glycerin recipe with us in comments.