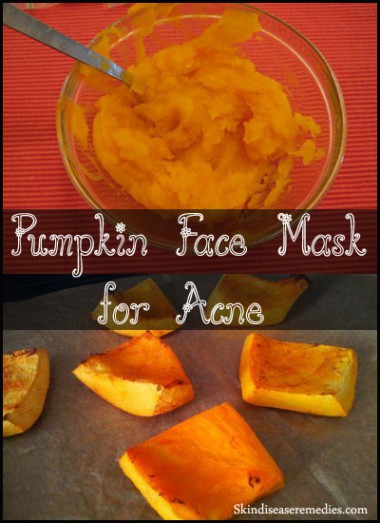 As Halloween season fall, pumpkins pops-up everywhere. But most of you aren't aware of its beauty benefits. Homemade pumpkin face mask for acne is an effective remedy, which can improve overall healthy functioning of the skin.
Moisturizing and nourishing activity of this face mask can hydrate the skin and clear dead cells piled over it.
Benefits of Pumpkin Face Mask
Nutrients like vitamin A, C, E, antioxidants, beta-carotene, potassium, zinc, alpha-carotene, antioxidants and lutein are housed in pumpkin.
Retinoic acid residing in this innate ingredient helps to exfoliate dead cells and impurities accumulated over the skin.
Anti-inflammatory property helps to treat acne inflammation and fastens the healing process.
Vitamin C enhances collagen production and fade ageing spots.
Antioxidants activity thwarts free radicals that damage cell membrane.
Hydrating property of this face mask helps to get rid of dry itchy patches.
Vitamin E renews the damaged skin and increase blood circulation.
Alpha hydroxy acids make your skin bright and supple.
On the whole, nutrients in pumpkin face mask can treat acne, make your skin supple and lighten dark spots.
How to Use Pumpkin Face Mask for Acne?
Unlike cosmetic creams you can mix other natural home ingredients with pumpkin mask to make it more effective.
Or simply wash your face and start massaging with pumpkin paste. Either way your skin will be benefited.
Pumpkin and Honey Face Mask
Raw honey is prominent for healing and anti-inflammatory properties. Its benefits are documented in many renowned books.
Antibacterial property of pumpkin face mask will thwart P.acnes bacteria. Regular application of the mask will clear blocked skin pores and enhances skin texture.
Take a tablespoon of cooked pumpkin (canned pumpkin will work)
Raw honey – 1 teaspoon
Apple cider vinegar – 1 teaspoon
Wash your acne prone skin with lukewarm water or expose it to steam. Pat dry with soft cloth and apply the mixed mask evenly.
Leave the face mask to dry naturally for about 15-20 minutes and then rinse it off.
You can increase the quantity and freeze the remaining face mask for future use. (Source)
Pumpkin Face Mask for Oily Skin (acne prone skin)
Excess oil production, dead cells and hormonal imbalance are main culprits of acne blemishes. With regular application of this face mask you can get rid of oily skin.
Take 1 tablespoon of pumpkin paste in a bowl
Add 1 teaspoon of apple cider vinegar to it
Alternatively, you can add lemon juice to the paste
To remove dead skin cells, add 2 teaspoon of white sugar to above mask
Mix the paste thoroughly and apply the mask over prewashed face. Leave it to dry naturally and then rinse it off with water.
Pumpkin and Egg White Face Mask for Acne
Add 1 egg white with 1 tablespoon of pumpkin paste
Leave it for 20 minutes
Wash the face with lukewarm water and use soft cloth to pat dry
Apply the mask evenly and rinse it off with water after 20 minutes
Other innate ingredients like yogurt, honey, milk, lemon juice, apple cider vinegar and egg can be included in pumpkin face mask for acne.