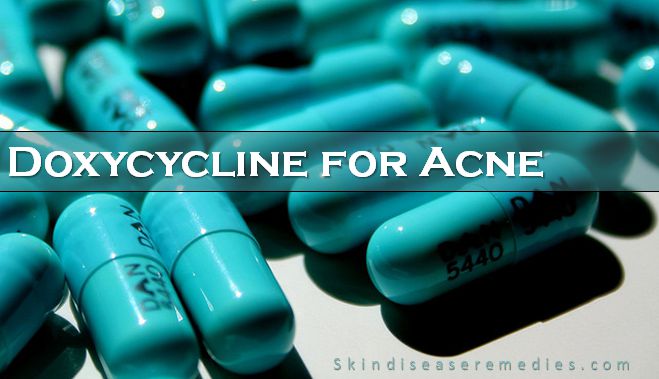 Doxycycline for acne may or may not work for you. It's an antibiotic that fights acne causing bacteria in the body. Though doxycycline is proved to treat acne Drugs.com don't recommend it without Doctor's prescription.
According to American Academy of Dermatology, this antibiotic is prescribed in case of acne spread all over the body. Anyway doctors may prescribe this treatment depending on your acne status.
Apart from treating acne, doxycycline treats chlamydia, urinary tract infections, eye infections, intestinal infections, gum disease and gonorrhea.
Let's have a look on how to use doxycycline to get rid of acne.
Related: Natural remedy for itchy acne on skin
1. Consult your Dermatologist
Don't take doxycycline unless any physician prescribes it. Make an appointment with dermatologist and tell your doctor if you've any of these diseases – kidney disease, liver disease, asthma and if you're taking any other tetracycline treatment avoid doxycycline. This helps to be safe from side-effects of doxycycline.
2. Follow Prescription
Strictly follow the prescribed medication, avoid taking in large or small amount. Take one full of water with doxycycline for acne. Different brands of doxycycline have different dosage instructions.
In case if you missed any dosage take it as soon as you remember it, if it's already time for next dosage then skip the missed one. Don't take double dosage to replace missed one.
Also read: Fish Oil for Acne – Why Not Use It
3. Avoid Going out
Doxycycline increases chances of sunburns, wear sunscreen or wide spread hat while going out. Try to stay in shade in summer.
Also read: Rose water for acne
4. Go for regular check
If you've any other disease then regular check is important. According to Mayoclinic.com doxycycline may develop impaired kidney function as a side effect.
Note: Doxycycline for acne is not recommended for pregnant women.
According to Drugs.com children shouldn't use this medicine as this can cause yellowing or graying of teeth.
Share your experience with doxycycline or any other antibiotic used to treat acne.
Don't miss: Treat acne with Shea Butter