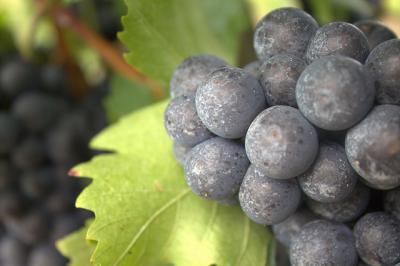 It's common to have stretch marks. Few women on Instagram came out to express their love towards these lines. However, most people want to remove them. Grapeseed oil for stretch marks is an excellent remedy.
According to experts, sudden weight gain or lose, puberty and pregnancy makes connecting fibers in dermis layer to stretch and tear at some parts , which can be seen on the upper layer of the skin as red lines.
As the time progress, these red lines turn silver white and may ruin your physical appearance.
Note: You can't completely fade stretch marks. Topical beauty creams and home remedies lighten the appearance of these vertical lines.
Cosmetic industries are rapidly inching towards natural ingredients; more and more beauty industries are advertising about innate ingredients in their products.
It may help to increase their business, but customers can't be benefited, because these cosmetic products include chemical preservatives to increase the shelf-life of the item.
Jump to:How to Use Grapeseed Oil?
There are many cases where repeated use of this beauty creams resulted in sagging skin.
Natural remedies like grapeseed oil on other hand are packed with essential vitamins and nutrients. You hardly see any side-effects on these remedies.
Grapeseed oil is derived from seeds of wine grapes. Without ado let me drive through the benefits of this essential oil.
Vitamin C and E packed in the grapeseed oil stimulates collagen production, fade wrinkles, lighten the appearance of stretch marks and protects your skin from UV rays.
Assorted nutrients in grapeseed oil repair damaged skin tissues and lock the moisture on the skin.
Essential fatty acids residing in the oil hydrates your dry skin and strengthens cell membrane.
Astringent activity of this essential oil makes your skin firm and improves your skin tone.
Antioxidant property helps to thwart free radicals, which may damage cell membrane.
Linoleic acid housed in this oil exhibits anti-inflammatory property, which can effectively treat acne and other skin inflammation.
How to Use Grapeseed Oil for Stretch Marks?
As mentioned earlier, there is no cream or remedy to completely fade stretch marks. However, repeated use of natural remedies will lighten these lines.
Wash your skin with water or cleanse it to wipe impurities and dead cells.
Pat dry using clean cloth.
Take grapeseed essential oil in your palm and gently massage over the skin.
Leave it to dry naturally.
Simple, isn't it?
To reap nutritional benefits of grapeseed oil, beauty experts recommend organic and unrefined essential oil.
Argan oil and grapeseed oil
Essential oil may irritate your sensitive skin. So, it's recommended to blend other natural oils with it.
Take 3 tablespoons of grapeseed oil and 3 tablespoons of argan oil in a bowl.
Alternatively, add 1 teaspoon of vitamin E oil and massage on prewashed skin.
Save the remaining oil solution in a container and regularly apply it before going to bed.
You can use this oil to prevent stretch marks. Assorted nutrients in the oil will enhance collagen production and improves elasticity of the skin. Pregnant women must consult doctor before using it.
Because of its non-greasy nature it easily gets absorbed by the skin. Check out this post where a blogger discuss her experience with grapeseed oil.
Even you can share your experience with grapeseed oil for stretch marks in comments.