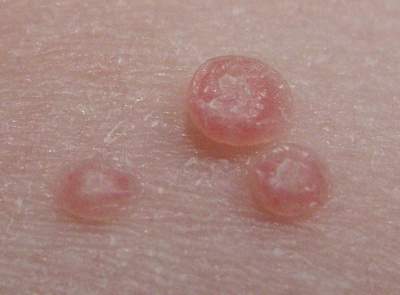 Most of us have noticed flesh-colored hanging skin around neck, over eye lids, armpits and in groin areas. Medically they are known as acrochordon; about 46% of people have skin tags. So it's common and is not associated with any serious issue.
However, people try to remove it out of cosmetic concern. Dermatologists recommend removing skin tags only when they embarrass you or cause friction due to rubbing with cloth. After diagnosis, Doctor will suggest you the best way to remove skin tags, which may involve you taking it off at home or can be removed surgically.
But, if you're looking for an inexpensive and effective home remedy, then baking soda with castor oil for skin tags is the excellent way to go. Prior to that let me accomplish the brief note on skin tags.
Middle-aged, obesity and pregnant women are prone to get skin tags. The hanging skin is caused due to the skin rubbing against itself or cloth. It's trapped with blood vessels and collagen. Hormonal imbalance, obesity and other factors often cause skin tags, they look like warts. Research experts conclude that, both men and women are equal affected.
Also read: How to use castor for skin
Remove Skin Tags Using Baking Soda and Castor Oil
Things you'll need
Baking soda
Castor oil
Cotton ball/Bandage
a bowl
Initially mix small amount of baking soda in castor oil, to form paste like consistency. Wash affected area with water and pat dry. Stir the castor oil paste thoroughly and apply thick film covering the skin tag. To protect from wiping off, use cotton ball or bandage.
Repeatedly apply it 2 times per day. It's not instant remedy, so don't be surprised to see no results initially.
Baking soda and castor oil paste dries the skin tag and assorted properties residing in them will start affecting to detach the tag.
Alternatively, you can try apple cider vinegar solution. Let us know if you'd like to use castor oil for skin tags.