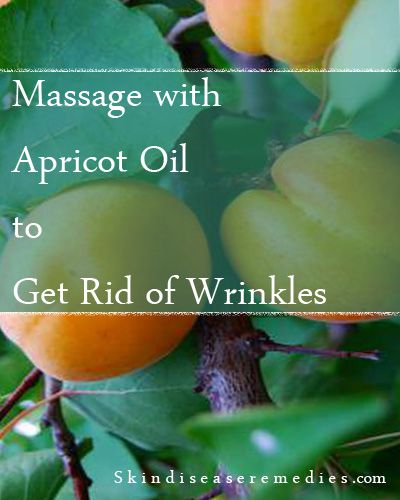 Wrinkled skin is a sign of experience and elderly person. But, premature aging wrinkles are something most of us don't welcome. Using natural ingredients you can improve your skin texture and gain flawless face. In this article I'll discuss about benefits of apricot oil for wrinkles and how you to use it.
Everyone loves to have glimpse of their gorgeous look in the mirror, study show that women spend nearly 1 hour per day before mirror. Unfortunately, wrinkles ruin the appearance.
There are various factors that lead to wrinkles; aging is the most common cause. But with increasing pollution and impurities, even teenagers are facing this cosmetic issue. Beauty creams marketed by industries include refined and chemical preservatives, which can irritate your sensitive skin.
Nutrients in apricot oil wipe these impurities and fill the skin with necessary vitamins. This oil is odorless and versatile in nature, which can lock moisture over the skin, fight free radicals, reduce ailments and stimulate cell regeneration.
This velvet skinned fruit is extensively used for culinary purposes. Its seed enclosed in a hard shell appear and taste like almonds. Apricot oil is extracted from these seeds, which can be used in cooking and for cosmetic purposes. You can obtain this oil from local health store.
Apricot Oil for Wrinkles
It's a known fact that your skin is surrounded by natural oil that guards it from UV rays and impurities. Processed food, increasing pollution and continuous use of chemical included creams steals the moisture making the skin dry. Fine lines appear and itching slowly starts.
Oleic and linoleic acid residing in apricot oil hydrates the skin and helps to get rid of itchy skin.
Antioxidant fights free radicals that can damage cell membrane resulting in wrinkles.
Assorted nutrients enhance skin texture and nourish it.
Vitamin A & E promotes cell growth and reduces fine lines.
Exfoliates dead cells piled over the skin, which helps to refrain small wrinkles.
Chronic skin ailments like eczema can be reduced by topical application of this oil.
Unlike cosmetic creams, apricot kernel oil readily penetrates into the skin to heal the dry skin. You can directly use this carrier oil or blend it with any essential oils.
Initially, cleanse impurities and dead cells accumulated over the face. You can use gram flour mask for this purpose.
Avoid using harsh chemical filled soaps or creams.
After cleansing, pat dry using soft cloth.
Take required amount of apricot oil in palm and massage in circular motion.
As it is quickly absorbed by skin, you won't feel greasiness.
Leave the oil to dry naturally.
Note: Patch test before using this oil on face.
Apricot oil for wrinkles can be effective only when you work internally to hydrate the body by drinking enough water, having nutritious diet and avoiding processed food.