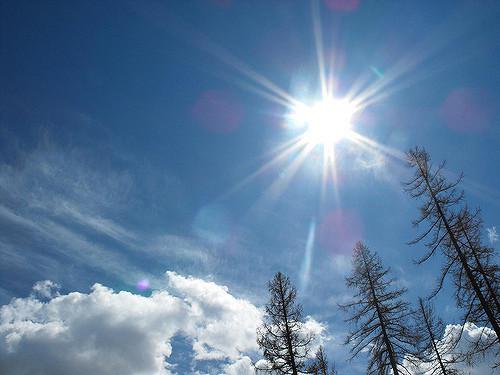 I love summer for it comes with holidays, relatives gather, enjoyment and fun. But, heat and heavy sweating is also accompanied which has adverse effect on your skin and health. Apart from taking nutritious diet and enough water, you must take care of your skin. Cosmetic creams may not come handy this time; you must try home remedies for glowing skin in summer.
Dry & warm winds that are blowing outside steal moisture from the skin making it dull and rough. Excess use of chemical ingredients may irritate your skin and result in dark spots. If you don't take care of your skin in summer, you're going to ruin your appearance.
Sun tan, black spots or hyperpigmentation are common skin issues in summer. Luckily, there are many effective home remedies to achieve radiant skin.
Home Remedies for Glowing Skin in Summer
#1. Drinking water is like taking shower on the inside of your body
I'm starting with easiest yet important aspect to keep you hydrated. About 70 percent of your body is made up of water. You can easily flush toxins off the body just by drinking more water. Recommended water only daily basis is 8 cups, but this doesn't mean only water. Food and fruits you consume may count to this requirement.
Herbal remedy, for instance green tea has antioxidant activity that can fight free radicals and postpone aging wrinkles. Replace your daily tea with this nutritious tea.
Skin is nothing but a projector of your health. When you drink enough water, your skin automatically becomes hydrated and functions normally.
Don't mind to visit the wash room frequently. 😉
Also read: Homemade Face Packs for Glowing Skin
#2. Good Food = Good Mood
Your strength and energy levels gets reduced after hectic work in summer. If you don't pay attention to nutritious food, then most probably you'll face health issues. Avoid oily and salty foods that can dehydrate your body.
Include water rich fruits like water melon, oranges, strawberries, grapefruits, pineapple, cranberries, raspberries, apricots, plums and banana. Most the listed fruits contain 80-90 percent of water in it. (Source: Sfgate.com)
Recommended vegetables are: Cucumber, lettuce, radish, zucchini, celery, cauliflower, cabbage, spinach, broccoli, carrots, green peas, tomatoes and potatoes. These vegetables consist of 79-90 percent of water.
Water rich fruits and vegetables provide your body vitamins, natural sugars, amino acids and minerals that can enhance health functioning of health and skin. You'll experience fullness after consuming these food items.
#3. Protect Your Skin with Sunscreen
Now that you internally hydrated your body, you must prepare a barrier around the skin to combat intense UV rays. Sunscreen creams contains SPF that protects your skin. You must apply sunscreen 30 minutes before going out.
I personally recommend natural sunscreen mask that has exceptional proteins and vitamins. For that you need shea butter, coconut oil and zinc oxide.
Melt 2 ounces of shea butter and 2 ounces of coconut oil in a bowl.
Remove the bowl from steam and add 1 ounce of zinc oxide (wear mask).
Let it cool and shift it to container.
Optionally, you can add lavender oil to the mask.
This particular sunscreen mask contains 20 SPF. (You can check step-by-step guide here)
#4. Wipe the Impurities by Exfoliating
As mentioned pollutants and dead cells accumulate over the skin blocking skin pores. Without removing them you can't achieve glowing skin. You can use natural exfoliator which I highly recommend or just try a store brought product.
My favorite face scrub is gram flour or besan face mask. Properties in this natural ingredient can remove all impurities off the skin. You can also try oatmeal face scrub to remove dead cells.
#5. Moisturize Your Sensitive Skin
You've hydrated your body from inside by drinking water and consuming enough water. Now your skin needs moisture too, because the warm wind and soap strip natural oil. This is the easiest way to make your skin glow naturally.
There are bunch of innate ingredients that can make your skin supple and flawless. Take essential oil of your choice blended with carrier oil like jojoba oil.
Natural oils that can hydrate your skin are argan oil, olive oil, carrot seed oil, peppermint oil and lavender oil. Do check the process on how to use these oils over skin before proceeding. Most of the time you can add other carrier oils to reduce the high concentration of essential oils.
Apart from hydrating your skin, these natural remedies can treat ailments like acne, eczema, psoriasis and dry skin. (Eczema and psoriasis can't be treated completely).
For acne blemishes, experts recommend to expose your skin to steam or wash it with lukewarm water; so that clogged skin pores open up.
#6. Unclog Your Pores with Steam Bath
At-least once in a week go through steam bath, this will remove toxins from your body and open up your skin pores. Surprisingly, this process can enhance collagen production and boost immune system.
More about Benefits of Sauna are here.
#7. Homemade Mask for Tan Removal
Sometimes you can't practice these simple remedies to save your skin and you end up with tan. No need to worry, natural remedies can help you get rid of sun tan. But remember to practice this simple mask remedy regularly.
Blend 1 teaspoon of lemon juice with 2 teaspoons of raw milk and apply it over prewashed face. Initially, wash your face or cleanse it using gram flour mask. Pat dry and apply the face mask.
Another simple yet effective remedy is to mix raw honey with lemon juice in required quantity. Wash your face, pat dry and apply this mask evenly.
You can also use gram flour face mask blended with rosewater or distilled water to remove tan. Other simple remedies to remove tan include topical application of mint juice, raw honey, sesame oil, turmeric powder, cucumber face mask and orange juice.
Important points
Stay indoors most of the time. You can enjoy summer in evening or early hours of morning.
Drink excess water, don't ignore this.
Regularly exercise; this will remove toxins and radicals off the body.
Exercise will increase blood circulation and can tighten your skin.
Wear loose outfits and wide hat while going out.
Avoid direct sun rays.
Healthy skin is a reflection of overall wellness. 🙂
Share your favorite home remedy for glowing skin in summer under this post. I love to hear you.