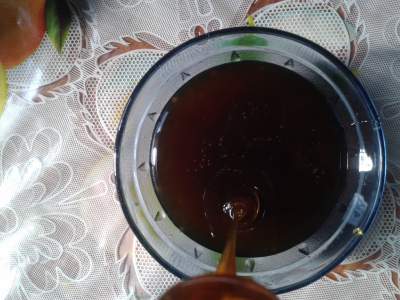 These homemade face mask recipes are lovely, because they're inexpensive, effective and have no or less side-effects. Honey and olive oil face mask is an irreplaceable remedy for dry and itchy skin. Acclaimed for their hydrating properties both honey and olive oil makes your skin smooth and supple. But you must use them regularly. So don't ignore, add it to your beauty regimen now.
Choose raw honey, which has antioxidant, anti-bacterial and anti-inflammatory properties. We can't expect these properties in refined one. Listed assorted properties protects skin from drying, reduce inflammation, heals minor cuts and regular use will make your skin radiant.
Get olive oil in its pure form, like honey it has moisturizing and antioxidant agents packed. Stimulates new cell building and helps combat UV rays.
Now let's check honey and olive oil face mask recipe.
Things you'll need
Raw honey – 1 tbsp
Extra virgin olive oil – 1/2 tbsp
Water – optional
You can get above listed items from local store or you can try Amazon.com. Start with raw honey; take 1 table spoon of honey in a clean bowl, then pour 1/2 table spoon of virgin olive oil. If you don't want it to be thick, optionally add water.
Prepare your face for this home spa treatment by cleansing it. Pat dry, while the skin is still damp (moist) apply honey and olive oil face mask with your fingers, massage in circular motion. After leaving it for 15-20 minutes rinse it off with water.
Optionally apply natural moisturizer like jojoba oil, olive oil or argan oil.
Honey and Olive Oil Face Mask Benefits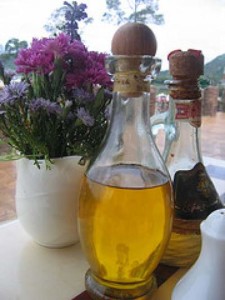 To allure human, you must first share its benefits. Here I go.
Acne fighting agents in honey helps to get rid of annoying acne blemishes.
Healing properties housed in honey stimulates cell generation and fades scars.
Antioxidants packed in honey slow down aging wrinkles.
Impurities and excess sebum clogged at skin pores can be unclogged using honey.
Dry skin is main reason behind major skin problems; olive oil is a great moisturizer that removes dry skin.
Olive oil rejuvenates the skin and brings back youthful skin.
Properties in olive oil stimulate fast healing properties.
Vitamin E, antioxidants and phenolic in olive oil fights free radicals and repair damaged skin cells.
Both honey and olive removes stretch marks, prevents premature aging, treats minor burns, enhances blood circulation and it also acts as a makeup remover.
Remedies for Stretch Marks
Conclusion
You're free to add other innate ingredients in honey and olive oil face mask, but confirm it with experts, before trying as you may end with an allergic ingredient. Do share your own favorite recipe in comments.