Did you ever think of a face mask with vitamins and minerals found from in-depth Ocean? Well, you don't need to contact national geography crew for this. Seaweed face mask include vitamins and minerals found in ocean. Because of its abundant benefits, people include this innate remedy to their cuisines and use it to nourish the skin.
Assorted properties housed in seaweed can exfoliate and hydrate your skin. Let me assemble benefits of seaweed face mask in points.
Seaweed Face Mask Benefits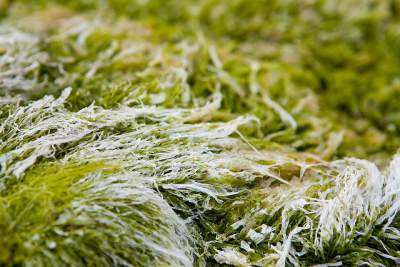 Seaweed is nothing but microscopic algae (plant) near seabed. Most spa centers and beauty products include seaweed, to reap its nutritional properties.
Treats Acne: Anti-inflammatory properties packed in seaweed face mask will positively affect on acne blemishes. Experts say that inflammation is main cause of acne, along with it dead cells and excess sebum adds up to infection. Anti-inflammatory agents reduce inflammation and exfoliating properties in this facial will cleanse dead cells and dirt from the skin.
Anti-aging: Ascorbic acid and selenium residing in seaweed postpones aging wrinkles and acts as an anti-aging facial.
Increase Skin Metabolism: Seaweed is rich in Iodine, which boost functioning of thyroid glands. This in turn produces metabolism in blood stream that rejuvenates the skin.
Skin Moisturizer: Seaweed consists of natural cleansing and hydrating properties, which treats dry and itchy skin.
Treats Rosacea: B-1, B-2, B-3, B-6 and B-12 in seaweed face mask reduce the symptoms of rosacea.
Reduce Dermatitis: With hydrating and healing properties in seaweed, you can use this face mask to reduce eczema flare-ups.
Vitamins, amino acids and minerals in seaweed facial are suitable for all skin types.
How to Make Seaweed Mask?
If you hate clump then you must probably stay out from seaweed. But if you love to have it on your face and body, then here goes the recipe to make seaweed face mask at home.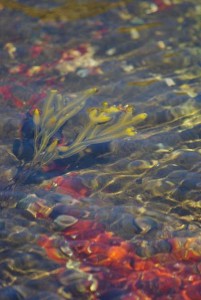 Things you'll need
Seaweed powder – 1/4 cup
Olive oil – 2 tbsp
Warm water
Essential oil (optional) – 1-2 drops
Get an inexpensive seaweed powder through online and mix it with ingredients mentioned above. Don't make it too watery. Wash your face and apply this homemade seaweed facial on face. Lie down for about 15-20 minutes and then rinse it off.
Note: Increase the quantity to make seaweed baby mask.
Did you ever use seaweed, can you please share seaweed face mask benefits with us.