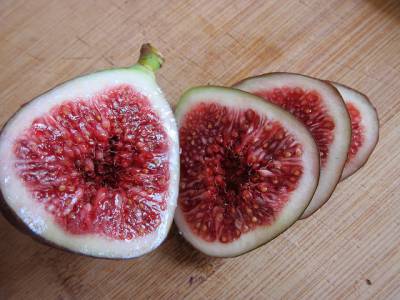 Figs are mentioned in religious books like Qur'an and Bible, by this you can figure out the nutritional benefits it can provide for your health. In Hindi and Urdu it is known as "Anjeer". Laxative effect and fiber in figs can improve your digestive functioning.
Even the dried fig can give you 2 grams of fiber. Apart from rich fiber, fig or anjeer is packed with antioxidant and omega- 3 & 6 fatty acids. This bell shaped fruit tastes sweet and its aroma is excellent. You can add it salads to make them more delicious.
Besides being healthy food, fig face mask include nutrients like vitamin C, A, calcium, iron and fiber that can enhance your appearance.
Your skin is the largest organ if your body and it is surrounded by natural oil that protects it from infectious bacteria. External and internal factors influence healthy functioning of the skin. Topical application of the mask allows vitamins in fig to penetrate deep into the skin and improve functioning of the skin.
Fig Face Mask Benefits
Vitamin A housed in fig can effectively reduce aging wrinkles and improve the elasticity of the skin. It can make your skin look young.
Vitamin K in this mask will fade stretch marks, acne scars and enhance healing of minor injuries.
Excess sebum production leads to acne breakouts. Vitamin B6 intake will reduce production of sebum and thus helps to treat pimples/acne.
Free radicals in your body damage cell membrane of the skin and interrupt its healthy functioning. Antioxidant agents in the face mask will thwart free radicals and reduce wrinkles.
Vitamin C improves elasticity of the skin and makes you look younger.
Other assorted nutrients like phosphorus, potassium, copper, manganese and pantothenic acid hydrate your dry skin and heals minor injuries.
Exfoliating activity of the face mask will remove dead cells and impurities residing on the surface of your face.
Give your skin a refreshing feel by applying fig face mask on it.
DIY Fig Face Mask Recipe
To enhance its effect, experts recommend blending fig with other innate ingredients.
#1. Fig and honey face mask
Take two fresh figs. After washing scrape the filling and mash it.
Optionally, add 1 teaspoon of raw honey or yogurt to it. Wash your face and pat dry.
Use your clean fingers and apply the mixed fig mask over face evenly. Rinse it off after 15-20 minutes.
Alternatively, you can blend dried fig and add some water to it to make paste like consistency. Now, you can apply this mask over your skin.
#2. Fig and soya yogurt face mask
With these two ingredients you can give your skin a spa feeling. Now, you don't have to run after spa center appointments. Add this mask to your beauty regimen and your will be ready all the time for a party.
Soya yogurt – 1 tbsp
Fresh ripe figs – 2
Raw honey – 1 tbsp
Peel the skin of ripe figs and mash them. Add soya yogurt and honey to the paste and mix thoroughly. Meanwhile, wash your face with lukewarm water so that the skin pores open up.
Apply the mask evenly all over the face and leave it to dry naturally. After 20 minutes you can wash it off.
#3. Fig face scrub
Your skin sheds thousands of dead cells that get piled over your skin along with other impurities. Using natural exfoliators you can wipe dead cells and pollutants off the face.
Mash fresh ripped figs, after peeling its skin.
Add 1 teaspoon of powdered sugar and 2 table spoons of orange juice to it.
Optionally, add few drops of olive oil to the paste.
Now apply the mask over prewashed face and slightly massage over face. Rinse it off after 15 minutes. Ingredients in the mask will shed dead cells and rejuvenates the skin.