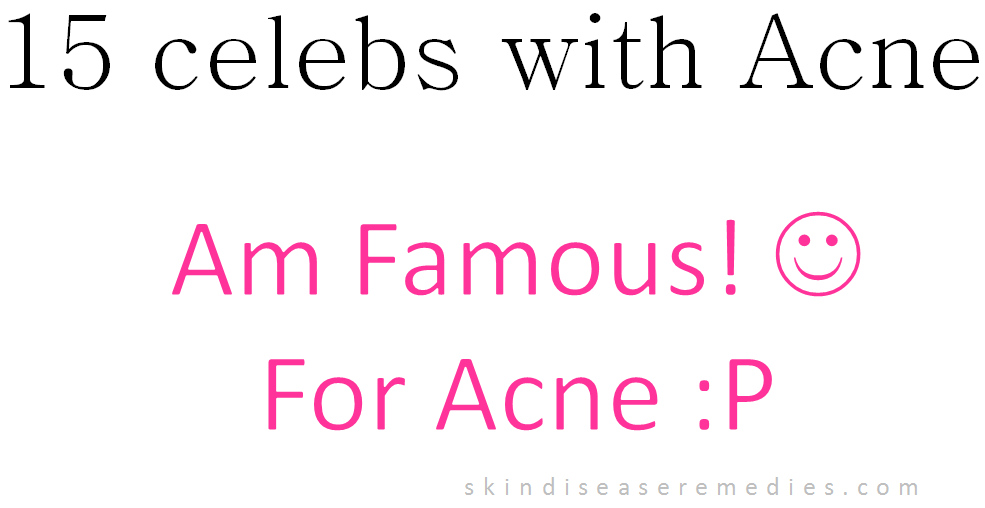 Yes you're not alone.
Many celebrities who spend lots of money on pricey skin products and undergo costly surgeries do experience acne. And many of them carried these (acne) scars with them unwantedly.
I hope now this makes you believe that acne is a normal skin condition and you're not an isolated person who got it.
Dealing with small spots on skin is normal and it's a weekly if not daily for many of us. But severe acne or pimples on forehead is where problem arises.
Preteens with severe acne have to deal with lots of stuffy things on daily basis. Because, it's easy to cover one or two pimples, but just imagine when your face is covered with red swollen pimples, how intense work it takes to cover all of them. With these red and painful pimples there are few abusive people who make their life miserable.
Not just preteen but many adults also have to face these problems.
There are many excellent home remedies with which you can reduce acne.
If you've severe or moderate acne and you feel depressed and isolated, remember you're not alone who has acne. There are many celebrities who have acne. Here are 15 of them.
Lorde


Youngest pop star and by sharing her photos with acne on instagram she proved that after all she is human. (source)

Adam Levine


American song writer, with height of 6″ have acne.

Cameron Diaz


Former model and now actress Cameron Diaz in her book The Body Book shared how horrible her skin was.

Naya Rivera


While shooting for Proactiv (acne treatment medicine) Rivera shared that she had a very uncomfortable with adult acne while shooting but she adds that her co-stars were nice. (source)

Julianne Hough


Singer and dancer, Julianne discussed about her battle with acne in an interview PEOPLE. (source)

Rihanna


Actress and dancer, Rihanna experienced acne like any other person.

Jessica Simpson


She is spokesperson for Proactiv says she dealt with acne for years. So, remember that acne can't be cured at once.

Olivia Munn


Another actress and Proactiv lady experienced acne.
Other famous celebrities include.
Victoria Beckham
P Diddy
Britney Spears
Megan Fox
Brad Pitt – Yes he too experienced acne. (source)
Jessica Alba
Alicia Keys
There are many more celebrities who experience acne and other skin diseases just like we do. Don't get disappointed now because even stress and depression triggers acne blemishes.