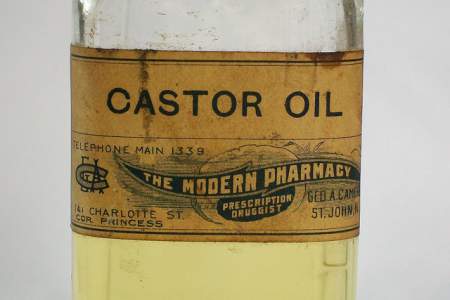 Silver white scaly patches and red inflamed lesions are common signs of psoriasis. Castor oil for psoriasis is one of the effective remedy available at home.
My friend who has this chronic skin ailment says that eating meat increasing this condition. Apart from taking steroid creams he personally use different home remedies, which helped him to reduce psoriasis symptoms.
Reports claim that 50 percent of people who are affected with psoriasis have it on their scalp. Experts state that castor oil is packed with moisturizing and healing abilities, which reduce the discomfort caused by psoriasis.
Unfortunately, this non-contagious disorder can't be treated permanently.
Anyways, regular application of these home available ingredients can minimize symptoms of this chronic skin ailment.
Is Castor Oil Good for Psoriasis?
Castor oil is prominent to resolve constipation issues. It's quite intriguing that this folk remedy can reduce psoriasis patches.
Its anti-fungal and anti-bacterial abilities make castor oil for scalp psoriasis an effective remedy.
This vegetable oil is renowned in Ayurvedic field to improve gut health and digestive issues.
Moisturizing property exhibited by this thick oil can hydrate dry psoriasis patches and make it soft.
Anti-inflammatory ability of castor oil reduces burning sensation over red inflamed lesions.
Regular application can effectively lighten the appearance of scars and scaly patches.
Oleic acid present in this thick oil exhibits anti-inflammatory activity that reduces inflamed lesions.
Other fatty acids like ricinoleic acid, linoleic acid and alpha-linoleic acid are also housed in castor oil.
Experts say that ricinoleic acid exhibits antimicrobial and anti-fungal properties that help to treat chronic skin ailments like psoriasis and eczema.
Topical application of this oil helps to improve blood circulation and stimulate hair growth over scalp.
Healing ability of castor oil fasten the healing process of inflamed lesions. In some cases these red lesions bleed and the person may experience burning sensation.
Assorted nutrients in this oil promote collagen production and make the skin soft.
Even cosmetic products include castor oil has an active ingredient. (Source)
How to Use Castor Oil for Psoriasis
Depending on the infection, you can either internally consume or topically apply castor oil. Internal consumption may not go well with everyone, it's better to consult physician before ingesting this oil.
#1 Pure Castor Oil to Treat Psoriasis
Because of its viscous nature, it's not recommended to apply castor oil over whole body. Take pure castor oil and apply it over psoriasis patches.
Make sure to clean silver scaly patches before applying this vegetable oil.
After cleansing pat dry with soft cloth and take required amount of castor oil and start gently rubbing over the lesions.
You can cover the inflamed lesions with a plastic wrap to avoid impurities.
Let the oil to dry naturally.
Rinse it off with normal cold water.
Try this simple process twice in a week to see positive results.
#2 Castor Oil and Baking Soda
To make this remedy effective, you can add baking soda to this oil. A study published in 2005 state that people with psoriasis when bathed with sodium bicarbonate experienced significant reduction in the irritation. (Source)
Add a pinch of baking soda in 1 tablespoon of castor oil.
After mixing thoroughly, apply the paste over prewashed skin.
Leave it for 20-25 minutes and then rinse it off gently using normal cold water.
Optionally you can moisturize the skin using rose water.
#3 Olive Oil and Castor Oil for Psoriasis
Vitamin E and monounsaturated fats packed in olive oil make it an excellent remedy for moisturizing your skin. Oleocanthal present in this oil exhibits anti-inflammatory properties, which help to reduce inflamed lesions.
Assorted nutrients in the oil fasten the healing process and boost immune system.
Mix equal quantities of castor oil with olive oil and gently rub over prewashed skin.
Leave the oil to dry naturally.
Instead of castor oil you can mix peanut oil with olive oil.
Is castor oil good for scalp psoriasis? Yes, you can use this olive oil and castor oil mixture over the scalp to reduce this ailment.
#4 Castor Oil and Extra Virgin Coconut Oil for Psoriasis
Normally, oil results in breakouts and may worsen the acne condition. Whereas, extra virgin coconut oil doesn't block skin pores and help to moisturize your dry patches.
Fatty acids present in coconut oil easily get absorbed by your skin and its healing ability improves psoriasis condition.
Anti-inflammatory ability of extra virgin coconut oil reduces inflamed psoriasis lesions.
Mix 1 tablespoon of extra virgin coconut oil with pure castor oil and apply it over the affected part.
You can apply this oil over prewashed scalp to treat scalp psoriasis.
#5 Sesame Oil and Castor Oil
Moisturizing and antibacterial abilities of sesame oil effectively reduce chronic skin ailments like psoriasis and eczema.
Mix 1 tablespoon of castor oil with 1 teaspoon of sesame oil.
Wash the affected area with water or gently cleanse to remove scaly patches.
Now, apply the mixed oil over the skin and leave it to dry naturally.
#6 Wheat Germ Oil, Sunflower Oil and Castor Oil
Antibacterial, anti-inflammatory and hydrating properties housed in these oils help to reduce psoriasis.
Essential oil strip natural oil from your skin and may irritate your sensitive skin. So, it's always recommended to blend base oil with it.
Add 1 teaspoon of castor oil, 1 cup of sunflower oil with 1 teaspoon of wheat germ oil.
Mix thoroughly and apply the oil over affected part.
Leave it to dry naturally and rinse it off.
#7 Castor Oil for Scalp Psoriasis
As mentioned above scalp psoriasis is very common among psoriasis affected people. Large dry and scaly patches are formed over different places of the scalp.
It not just ruins your physical appearance, but it shatters your self confidence.
Moisturizing it externally is one of the easiest and effective ways to get rid of this ailment.
Before going to bed, wash your hands and take some castor oil to apply over the scalp.
Ignore its smell; nutrients in this folk remedy can improve your hair growth.
Massage gently and leave it to dry naturally.
Place an unused cloth over pillow and also cover your head with shower cap.
Use mild shampoo to remove castor oil in the morning.
Castor Oil for Nail Psoriasis
Moisturizing ability of castor oil reduce inflammation caused by psoriasis. Anti-bacterial and anti-fungal properties treat this chronic skin ailment.
Take pure castor oil and apply around the nails.
Leave it to dry naturally.
Add 2 teaspoons castor oil and olive oil with few drops of lemon juice.
Apply this mixed oil over nails.
Tips and Precautions: Castor Oil for Psoriasis
According to Mayoclinic.com, what worked for one person may or may not work for other. So it's unpredictable. Choose the any one recipe that goes well with your skin and continue it.
Patch test before apply any of the above mentioned recipe.
Avoid using the ingredient if you experience irritation.
Excess rubbing or exfoliating may trigger itching. So be gentle while applying the oil.
Foods that trigger psoriasis infection like citrus foods, meat, junk foods and gluten must be avoided.
Chemical filled creams must be avoided.
Regularly moisturize your skin before going to sleep with castor oil.
Consult your physician regularly.