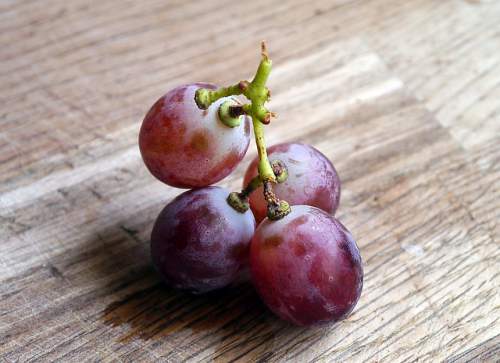 Beauty arsenal of Ancient Egyptians includes grapeseed oil, almond oil, and other natural ingredients. In this article, you'll learn about benefits of grapeseed oil for wrinkles.
Before, people used to regard wrinkles as badges of experience. But, today it's a sign of unhealthy skin.
Cosmetic creams fail to fulfill their claims, and chemical ingredients in it strip your natural moisture making your skin look dull. Natural remedies like grapeseed oil are packed with essential nutrients that your skin loves to absorb.
Is Grapeseed Oil Good for Face Wrinkles
This innate oil is extracted from grape fruit seeds. Prominently used in culinary, medicinal and cosmetic purposes, grapeseed oil consists of fatty acids and vitamins that enrich your skin tone.
Antioxidants housed in grapeseed oil thwarts free radicals and help to reduce the appearance of wrinkles. (1)
Linoleic acid exhibits moisturizing properties that help to get rid of dry skin.
Internal consumption and topical application of foods with linoleic help to reduce aging signs. (2)
Fatty acids residing in grapeseed oil make it effective to reduce eye wrinkles and dark circles.
Vitamin C stimulates collagen production and makes your skin firm.
Vitamin E also supports elasticity of the skin and moisturize dry epidermis layer to reduce wrinkles.
Vitamin D exhibits antioxidant activity, which is renowned for reducing fine lines and aging wrinkles. (3)
The astringent capability of grapeseed oil tightens your skin and improves skin tone.
Anti-inflammatory and antibacterial properties exhibited by this natural oil efficiently treat skin ailments like acne and eczema.
How to Use Grapeseed Oil for Wrinkles?
Use it internally in your diet or topically massage over the skin, grapeseed oil has numerous benefits for your overall health.
However, you must consult a physician before ingesting grapeseed oil directly. (4)
#1 Grapeseed Oil, Avocado, and Honey
To make the mask more effective, beauty experts recommend blending it with other natural ingredients.
Avocado is packed with two essential vitamins namely vitamin A and E. Vitamin A helps to maintain moisture over the skin and regulate sebum production, while vitamin E stimulate collagen production and avoid premature aging wrinkles.
Honey is packed with essential vitamins that make the skin smooth and form a moist layer over the skin. Antioxidants, anti-inflammatory, humectant and anti-bacterial properties are housed in raw honey.
Emollient nature of grapeseed oil helps to easily penetrate deep into the skin.
Mash ½ very ripe avocado into smooth paste and add 2 tablespoons of raw honey to it.
Mix 1 tablespoon of grapeseed oil and thoroughly mix the paste.
Wash your face and apply the mask evenly and leave it to dry naturally. (Source)
#2 Grapeseed Oil for Face Wrinkles
You'll need lemon, honey and grapeseed oil for this recipe.
Lemon juice tightens your skin and reduces fine lines. Vitamin C in it enhances collagen production and repairs damaged skin cells.
Take 4 tablespoons of grapeseed oil and mix it with 2 tablespoons of raw honey in a bowl.
Squeeze fresh lemon juice into the bowl (1 teaspoon).
Mix thoroughly and apply it over prewashed face.
Excess use of lemon juice can make your skin sensitive, so wear sunscreen cream while going out.
#3 Grapeseed Oil for Eye Wrinkles
Instead of mixing all ingredients you can just use this innate oil directly over the skin. But, make sure that oil doesn't enter your eyes.
Start with a small amount.
Take few drops of grapeseed oil and apply it under eyes gently. Close your eyes and relax for few minutes, till the oil penetrates deep into the layers of your skin.
If you experience any irritation or watery eyes, then stop using it and consult your physician.
#4 Argan Oil and Grapeseed Oil
Argan oil is extracted from fruits of the argan tree. It is packed with vitamin A, E and fatty acids, which are essential for a flawless skin.
This nutritional bounty of the oil makes it the perfect home remedy to reduce aging wrinkles.
Mix 3 tablespoons of argan oil with 3 tablespoons of grapeseed oil in a bowl.
You can also add 1 tsp of vitamin E oil to make it more effective.
Now, gently apply this face mask over prewashed face with your clean fingers.
Allow it to dry for 15-20 minutes and then rinse it off.
#5 Grapeseed Oil Face Mask for Wrinkles
Brown sugar is renowned for removing dead cells and other impurities off the skin. Exfoliating your skin is most important aspect of skin care because your skin is exposed to many impurities that need to be cleansed.
Pure almond oil lends its vitamins and minerals to reduce wrinkles and fine lines. Prominent for its hydrating property, this oil extracted from almonds is extensively used in the cosmetic world.
Mix 1 ½ cup of brown sugar with ¼ cup of grapeseed oil in a bowl.
Also, mix ¼ cup of almond oil to it and mix well.
Prepare your face for this face mask by washing it with water.
Gently massage your face with this face mask and leave it for 15-20 minutes.
Rinse it off with water and optionally moisturize using rosewater. (Source)
Tips on Using Grapeseed Oil for Wrinkles
Unlike cosmetic creams, natural ingredients like grapeseed oil benefit your skin completely.
You may use it to reduce eye wrinkles, but nutrients in it treat ailments (if any) and make your skin radiant. However, you must patch test before applying it to the skin.
Ingredients that irritate your skin must be avoided.
Don't overuse the recipe for fast results. Natural remedies take time but they last for longer time.
Drink enough water and take vitamin rich food.
Cosmetic creams that include harmful chemicals must be avoided.
Do regular exercise and don't expose your skin for a longer time before TV, computer and mobile screens.