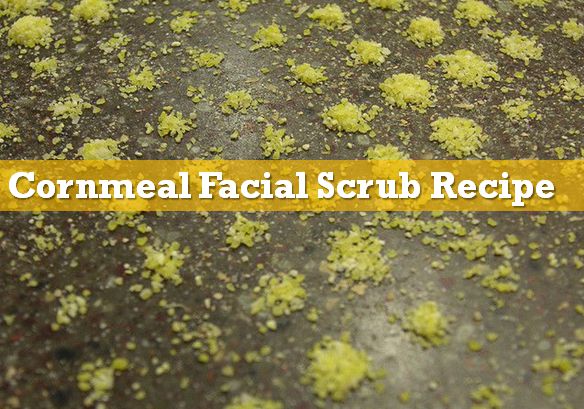 Face is the most exposed and delicate part of your body. Alarming levels of pollution ruins your face texture. Regular cleansing is important to restrain wrinkles, dryness and itching. Rather than trying pricey facial scrubs, give your face a natural experience with cornmeal face scrub.
Am I reminding you of fish fries? No, not just fish fries, with cornmeal you can exfoliate your face at home. You might ask me, why I should use face scrub, when I've soap to wash my face. Your skin sheds cells and as it's exposed to lot of dirt and UV rays chemical filled soaps can't rejuvenate your face.
Cornmeal is made by grinding corn. This face scrub includes water and honey, both acts as moisturizers. Nutritional profile of cornmeal includes vitamin B6, A, C, selenium, calcium and iron. (source: Nutritiondata.self.com)
Cornmeal Face Scrub Recipe
Things you'll need
Cornmeal – 1tbsp
Raw Honey – 1 tbsp
Required amount of water
Procedure to make cornmeal face scrub
Blend the above mentioned mixture in a bowl, till you obtain smooth paste.
Prior to application of paste; wash your face with cleanser.
When the skin is still damp apply cornmeal and honey paste over your face in circular motion by applying slight pressure.
Leave it for about few minutes and then rinse it off with water.
Benefits of Cornmeal Face Scrub

Exfoliates your face.
Sheds dead skin cells.
Enhances collagen production which tightens your skin.
Controls excess oil.
Hydrates your face from the outside.
Reduce fine lines and wrinkles. (Use Banana peel for wrinkles)
Thwarts infection causing bacteria if found, as it as antibacterial and antimicrobial agents in it.
You can try this homemade cornmeal face scrub once in a week.