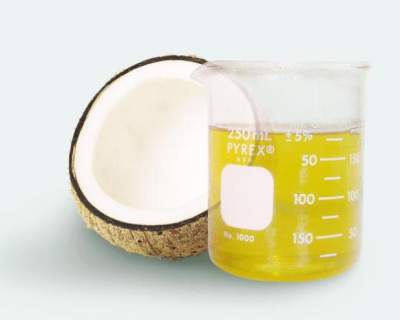 Women devote 55 minutes per day before mirror. A survey concluded that about 73 percent women worry about their appearance than anything else. 80 percent of Americans have stretch marks, which is most common skin disorder. Thankfully, you can use shea butter and coconut oil for stretch mark removal.
Let me disclose that you can't permanently remove stretch marks.
Sadly, there is no such medicine other than surgery. It's a myth that only women get stretch marks. There are lots of men who have these lines on their shoulders.
As media is constantly promoting skinny flawless girls, most women and teenage girls aspire to have alluring body. The desire to look attractive and youthful is natural, but the mad spree to be like someone is not good. Because the chemical products and the strict diet process practiced by models isn't possible by an average middle class women.
Fortunately, to save your bucks and fulfill your desire to have spotless skin you can use natural ingredients like shea butter and coconut oil. Both these ingredients are packed with immense vitamins and minerals that can nourish your skin and lighten the appearance of stretch marks.
Before dwelling into the main topic, I'd like to throw some light on stretch marks.
Stretch marks are mainly caused due to hormonal changes beneath the skin, which causes the dermis layer to stretch and tear at different places. Sudden weight gain or loss, puberty and pregnancy are common causes.
Even skinny women and men can have stretch marks.
Don't think that if you lose weight, stretch marks fade.
They will not heal overtime in most cases.
And as mentioned above, there is no treatment to completely get rid of these lines.
Shea Butter and Coconut Oil for Stretch Marks
Shea butter is extracted from nuts of Karite Shea tree. Raw shea butter is packed with essential vitamins that can make the skin smooth and healthy. Additionally, anti-inflammatory and anti-aging properties in this mask will help you regain the lost youthful skin.
Notable fatty acids like linoleic acid and oleic acid moisturize the skin and stimulate collagen production.
Vitamin A and E residing in shea butter repairs broken fiber.
Anti-inflammatory activity heals the skin from the outside.
Assorted nutrients in shea butter will reduce silver lines over skin.
Coconut oil on other hand is prominent for its hydrating and healing properties. Vitamin E and K housed in unprocessed coconut oil can lighten wrinkles and scars. Virgin coconut oil enhances collagen production and can help to repair broken skin layers. You're advised to topically apply coconut oil over stomach to increase elasticity of the skin.
How to Use?
Dead cells and Impurities accumulated over the skin must be removed. Cleanse before using these natural remedies to lighten stretch marks.
You can either apply any one of the ingredient or blend it both of them. You must heat coconut oil and shea butter slightly before blending them.
Remember to use organic form of these ingredients, as refined remedy contains low nutritional values.
Unlike cosmetic creams, natural remedies penetrate deep into the skin and sometimes take longer time. Experts recommend regular application.
Along with massaging your skin, you must consider taking fiber and vitamin rich diet. Right diet enhances healthy functioning of the skin.
Did you ever use shea butter or coconut oil for stretch marks?