Natural extracts are filled with essential nutrients, which can improve your skin texture. Read this article to know benefits of mulberry extract for skin whitening.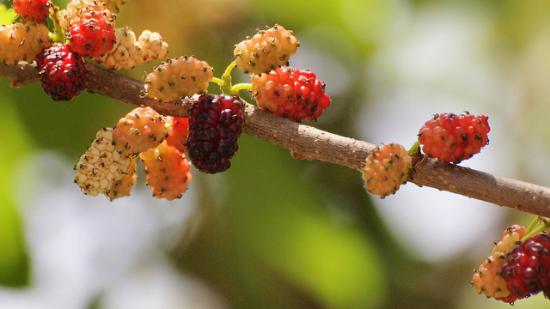 Skin is the largest organ of your body, any dark spots, pigmentation and scars ruin its appearance and most of us try to get rid of it. Fortunately, there are many home remedies with which you can eliminate dark spots and obtain whitening skin.
Dangers of Skin Whitening Creams
There are different techniques to lighten skin pigmentation. Chemical peels, skin whitening creams and laser treatments.
But, they are incorporated with chemical preservatives and chemical substances; which often irritate your sensitive skin. Repeated use of skin lightening creams will damage your skin, say doctors. (1)
There are few cosmetic creams that include natural extracts, but they also use preservatives to increase the shelf-life of the product.
Benefits of Mulberry Extract for Skin Whitening
Mulberry is extracted from white Mulberry tree, which is native to China. It has been used for centuries because of its medicinal properties. Recently, cosmetic world allured by its beauty benefits and started incorporating it into their products.
Apart from skin, mulberry leaves are used for various health ailments including diabetes, strengthen immune system, treat certain cancers, improve vision, strengthen hair and enhance supple skin.
Vitamin A, C, E and K residing in this natural ingredient can cleanse dead cells, fade dark spots, retain moisture and enhance collagen production.
It's a natural inhibitor of tyrosinase, an enzyme that triggers production of melanin.
According to Journal of Drugs in Dermatology both white mulberry and paper mulberry can effectively contribute for skin whitening.
Vitamins in this ingredient improve elasticity of the skin and make it firm.
Antioxidant activity restrains free radicals and prevents premature aging wrinkles.
Steeping mulberry leaves in coconut oil or olive oil can hydrate your skin.
Taking bath with mulberry leaves will make your skin soft and radiant.
How to Use Mulberry Extracts for Skin Whitening?
You can get beauty products with mulberry extracts at a local store. Apart from this you can directly use its leaves or eat its fruits.
As mentioned, skin care industries are making products that include mulberry extracts, licorice and other beneficial ingredients. Wash your face and apply the cream. Chemical ingredients in the cream may irritate your skin.
Second option is to steep dried mulberry leaves in a hot cup of tea (8 ounces of water and 1 teaspoon of dried mulberry leaves). Eat ripe mulberry fruits regularly to improve healthy functioning of the skin.
Third and best method is to steep mulberry leaves in coconut oil or olive oil for few days and massage gently over prewashed face regularly before going to sleep. Rinse it off in the morning.
Natural remedies hardly have any side-effects; however in few people mulberry extracts can trigger allergic reaction. So, patch test before using it.
Share your views on mulberry extracts for skin whitening with us.