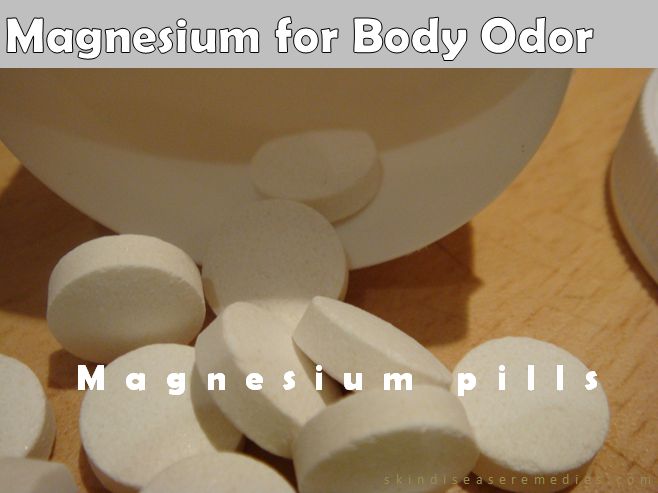 Perspiration is a normal condition of your body and it's quite embarrassing at times.
Isn't it?
Though there are lots of deodorants and natural remedies to keep odor at bay, they don't work for all.
If you're one among them, this post is for you.
You must be glad that you're avoiding cancer causing deodorants. Reports say that deodorants with Aluminum Chlorhydrate are highly dangerous for health. Source
Also read: Food that Causes Body Odor

How Magnesium Treats Body Odor?
Magnesium plays a vital role in nearly 300 chemical reactions which keeps the body working. After research it is found that our body contains about 25 grams of magnesium, in which half of the magnesium is in bones.
In metabolism, main role of magnesium is to flush odor-causing toxins. Diet is the main source of magnesium anyway you may take supplements if you've magnesium deficiency.
Ann Marie Michaels of Cheeseslave.com says that, it's tough for our body to absorb minerals like magnesium easily. So the best way is to apply it on skin. It's recommended to go with magnesium supplements orally and magnesium oil through skin.
Apply magnesium oil on odor causing body parts. You can get magnesium from local store or make your own (recipe).
Instead of magnesium oil you can try milk of Magnesia; this is nothing but magnesium hydroxide. You can get milk of magnesia from here.
Beyond that it's effective in controlling body odor, magnesium is inexpensive and has no side-effects.
Let us know, which deodorant you use?